We are aware there is an issue with some of the 2015 Apple Macbook Pro models and their USB port which may cause specific problems with USB audio devices. Symptoms will include a sudden extreme latency (1+ seconds) (or distortion) after approximately 5-10 minutes of use, requiring the device to be disconnected, then reconnected to temporarily resolve.
Here are the Model Identifiers for affected Macbook Pro models:
MacBookPro11,4

MacBookPro11,5
You can find your Model Identifier by going to your Apple menu and select About This Mac > System Report. More information about various Macbook Pro models and revisions can be found here.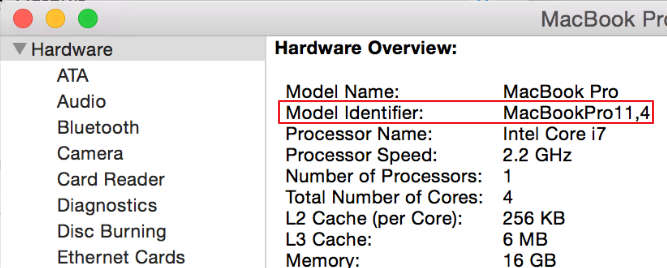 Workaround
With these MacBook Pro models, the Kanex USB to Thunderbolt adapter linked below can be used to connect your USB audio device to a Thunderbolt port instead and help resolve any latency or distortion issues with USB ports.
Kanex Thunderbolt to eSATA + USB 3.0 Adapter
Before considering purchasing any adapters for use with one of these affected Macbook Pro Models, be sure to run through the troubleshooting available on the Numark website here first.
NOTE: The product above no longer appears to be available for purchase from the Apple store, however other similar products may provide a similar work-around.