Some products require a licence to be activated before use. If the product licence (registered to your serato.com user account) is not activated on your computer you will not be able to use it. For more information on getting Serato DJ Pro activated, check out this article on Activating Serato DJ Pro.

Serato products* can be activated on up to two computers (one main computer and one backup computer). If you have exceeded your maximum activations or are swapping computers you may find yourself needing to deactivate your licence(s).
*Excluding our Pitch 'n Time Pro and Pitch 'n Time LE Plugins for Pro Tools and Logic, which can only have one ilok activation at one time.

Deactivating Licences

If you find yourself in one of these situations:
You just got a new laptop and you have already used your 2 activations up on your current computers
You're selling your laptop to someone and want to make sure you don't give away your licenses with it
You need to replace the hard drive in your computer and need to deactivate your license.
Your Serato software is indicating a licensing error.
You can manage & deactivate your licences through your Serato.com Account page, from any computer you are signed in on
Click on the following link to go to the Manage Devices page on your serato.com account: https://account.serato.com/#/devices
In the middle of the page will be a card (or series of cards), locate the card with the computer you are trying to deactivate.
Select 'Deactivate this device', then confirm this action in the pop-up confirmation
Note the green banner near the top of the cards to confirm the computer has been successfully deactivated.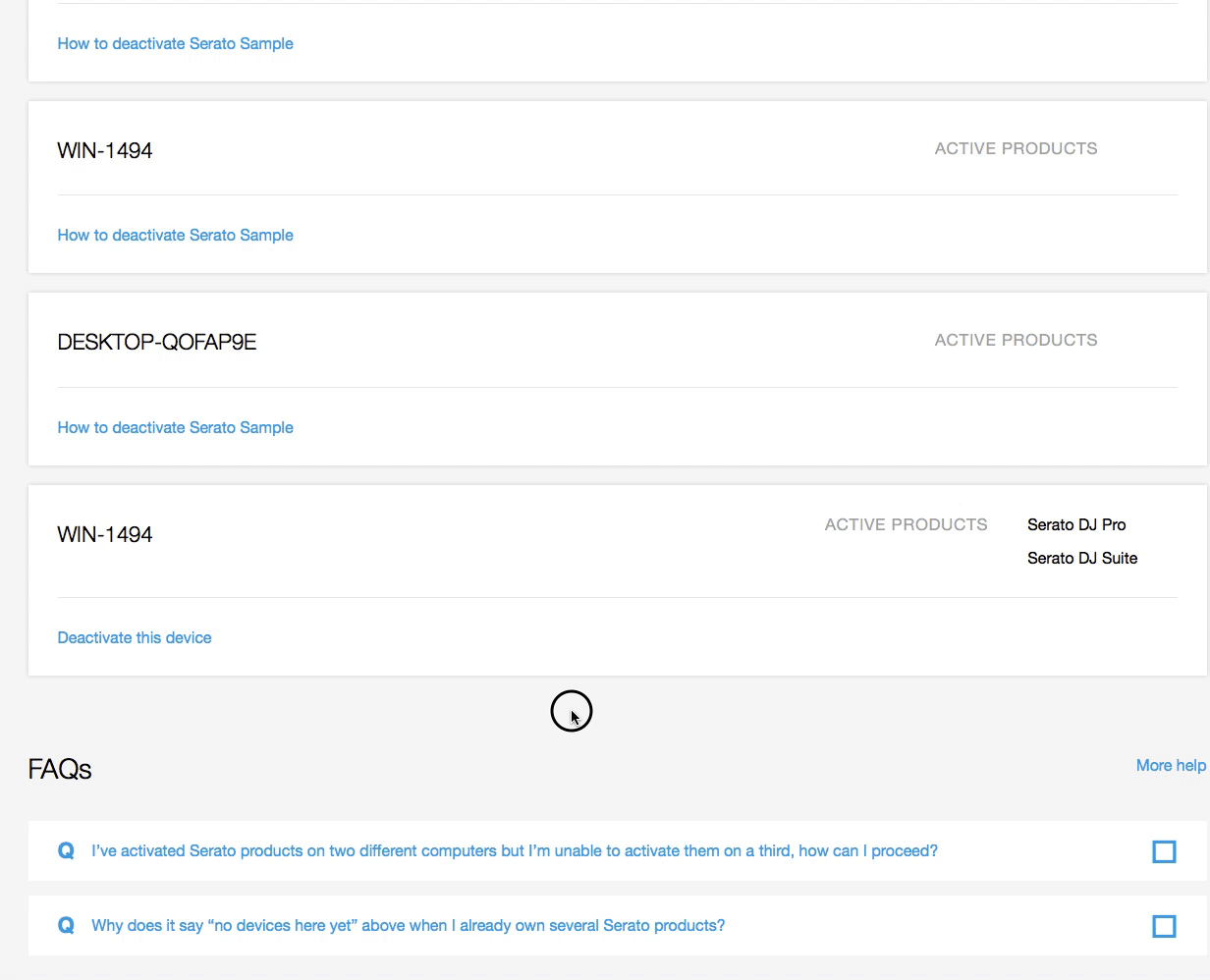 NOTE: This process is not available for Serato Sample. Read this guide for activating and deactivating Serato Sample activation & deactivation.
If you have any trouble with this process, get in touch by opening a
help request
.