macOS High Sierra 10.13 introduces a new security feature that requires user approval before installing new third-party drivers. This security feature is also present on macOS Mojave 10.14 & macOS Catalina 10.15.
(Note - this doesn't affect drivers that were already installed before updating to High Sierra, Mojave, or Catalina)
When installing drivers for your Serato DJ hardware on macOS High Sierra (and other subsequent macOS versions), a pop-up similar to the screen shot below will appear. When you see a "System Extension Blocked" error message (screen shot below) please click OK. You will then need to 'allow' the driver install process to complete from the 'security & privacy' settings in system preferences" - please see the instructions set out in steps 1-4 below.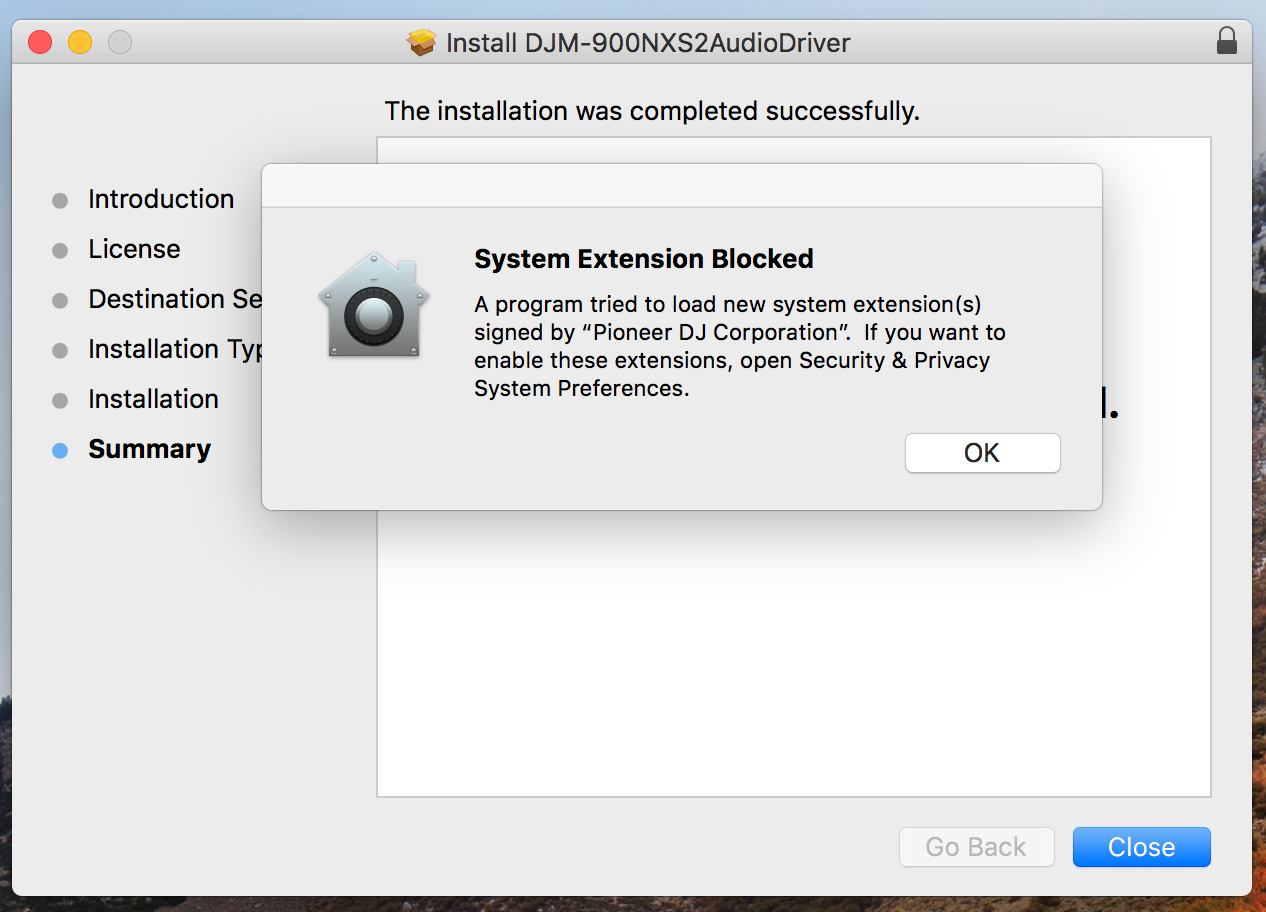 Please make the following changes to your Security & Privacy settings to enable the system extension:
1.) Open System Preferences, click on Security & Privacy.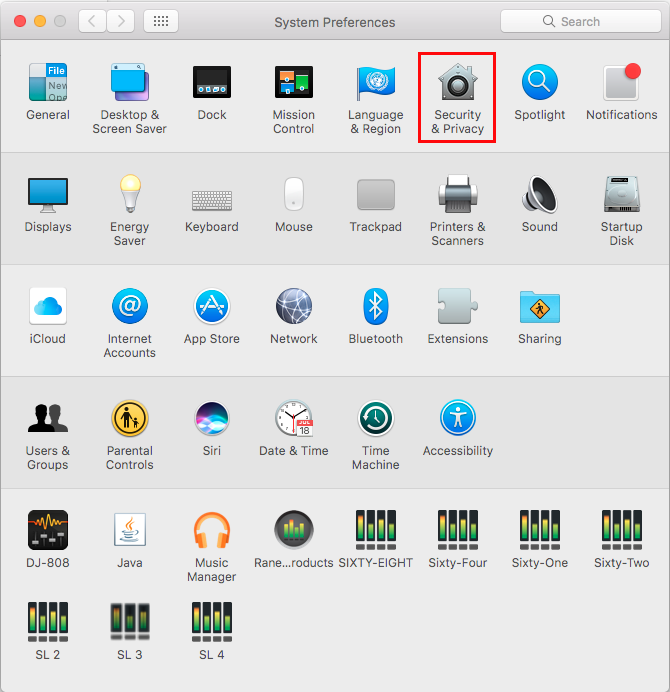 2.) You will see a message: System software from developer "XYZ" was blocked from loading.
3.) Click: Allow.
You may need to click the Lock symbol in the bottom left corner of your Security & Privacy menu to make this change.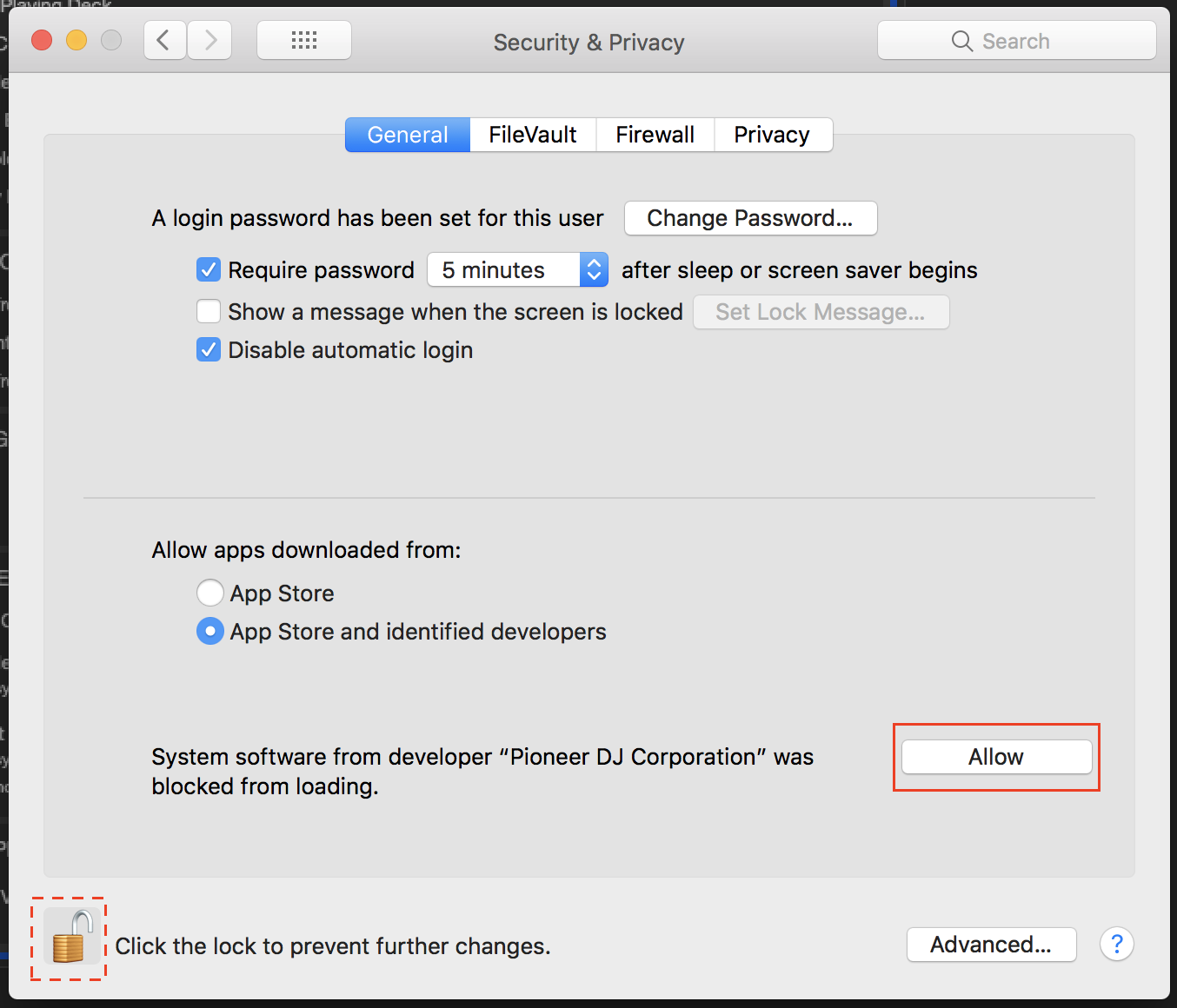 4.) After clicking "Allow", disconnect and re-connect your device and open Serato DJ. You should find that your device will now be recognized and start connecting.
This issue only affects new drivers installed after updating to macOS High Sierra, macOS Mojave, or macOS Catalina. If you have installed drivers for your hardware on a previously macOS version, and no driver update is required for your hardware to work with macOS High Sierra/Mojave/Catalina, you will not run into this issue.
Help! I installed the drivers but my hardware still won't connect to Serato DJ software
It's possible a step above was not implemented correctly. Confirm the driver has user consent on your computer, to be utilized by macOS (and by proxy, Serato DJ software), by navigating to:
Apple → About this mac → System report → Software → Disabled software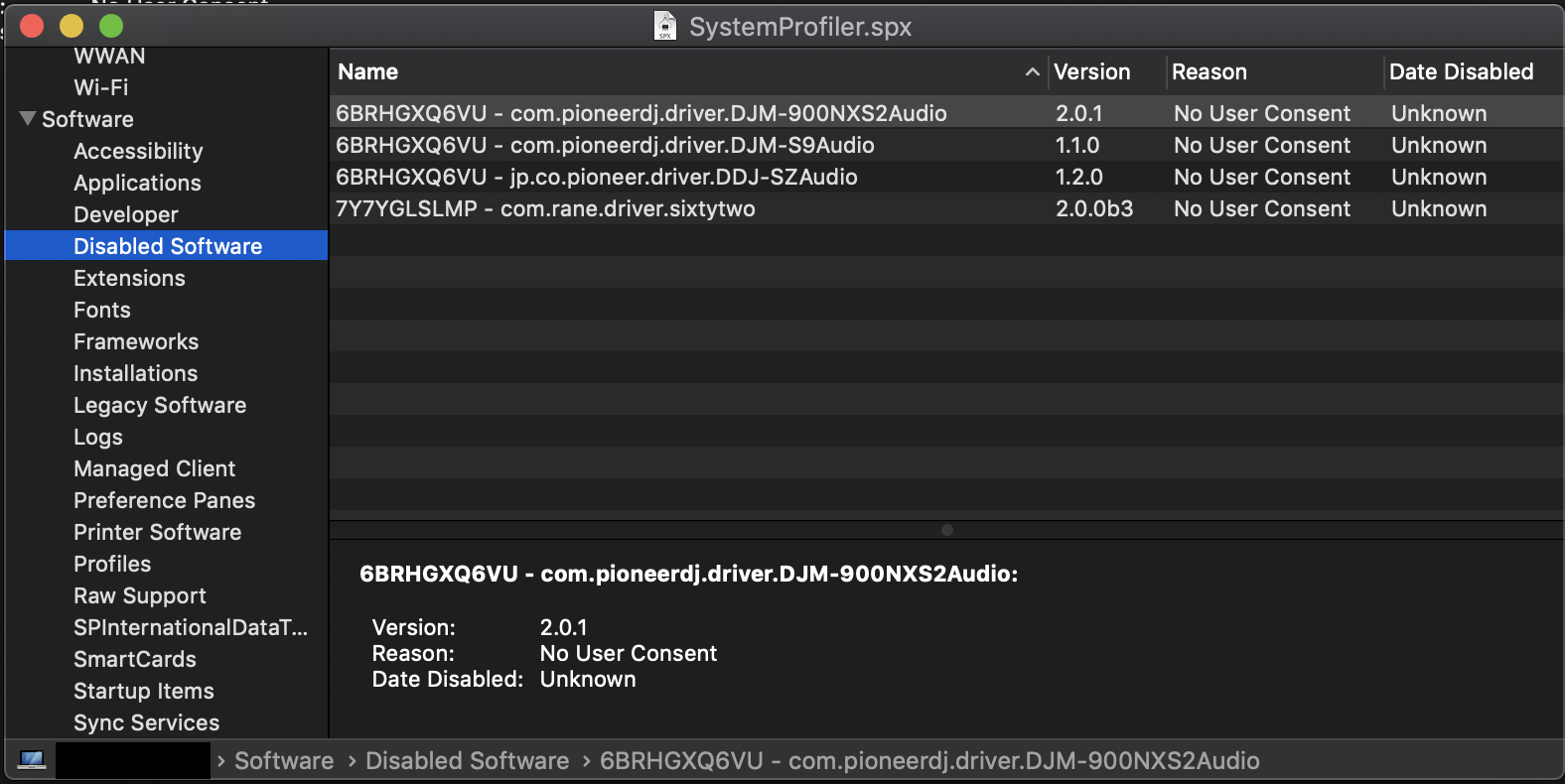 In the example above, the DJM-900NXS2, DJM-S9, DDJ-SZ, and SIXTY-TWO device drivers have not been correctly consented by the user, during the driver installation process.
To resolve this issue, uninstall the drivers listed under Disabled software, and reinstall them using the latest version from your device manufacturer. Then follow steps 1-4 above again, during the installation process.
Feel free to check under Disabled software after repeating the process, for the absence of your listed device, to confirm it's installation was consented to correctly.
Help! I see a 'System extension cannot be used' error message
When installing drivers for your Serato DJ hardware on macOS High Sierra or above, it's only possible to enable the system extension in the 30 minutes following the driver installation.
If you have not enabled the system extension in your Security & Privacy settings within the designated timeframe you will see a 'System extension cannot be used' error message as per the screenshot below: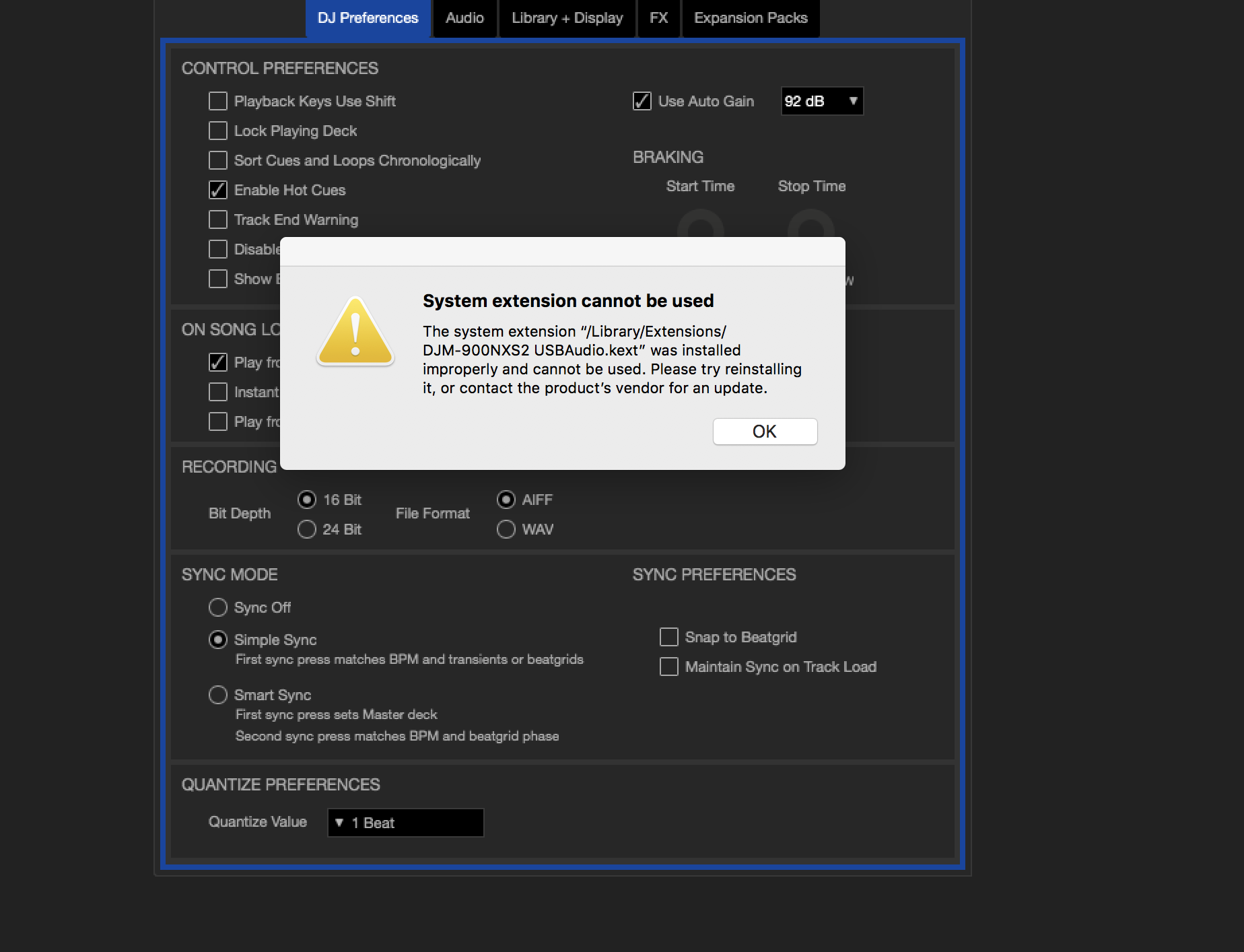 Please start a new driver installation to reset this timer, then complete steps 1-4 above.
If you continue to have trouble after running through the above steps, please contact our Support team by submitting a help request here: https://support.serato.com/hc/en-us/requests/new.