Within the Song View, there are tools you can use during playback of your Song.
Song Play: Play / Stop the song from the playhead position.

Play From Start: Jump the song anchor (play point) and play head to the start of the song.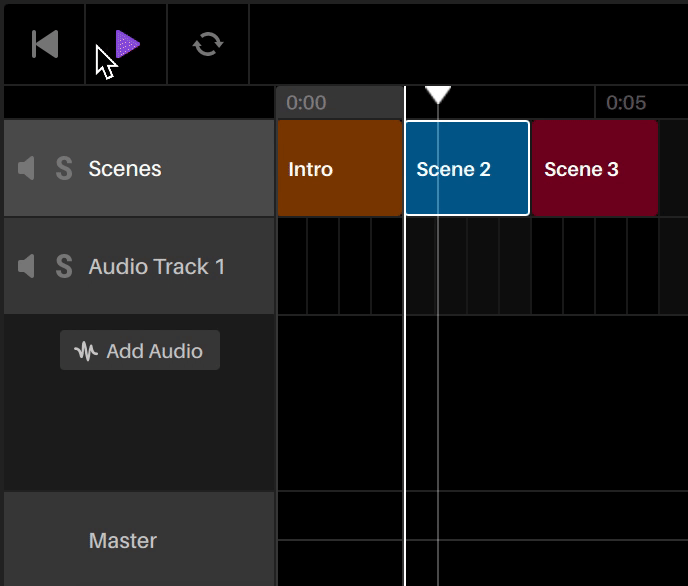 Song Zoom In / Out: Zoom in or out of the Song Timeline with these controls.

Song Timeline shows the length of the Song you have created, and the start/endpoint of scenes.

Adjust the Song Anchor with your mouse to set the playhead position where the song will play from, or as a tool when adding Scenes to your Song Timeline.

You can select multiple Scenes and Audio Track Clips on the Song Timeline by left-clicking and dragging over the area you wish to select. This can be used to move or delete multiple Scenes and/or Clips at the same time.

You can also click along the timeline to adjust the playhead position while your song is playing. A Waiting indicator will appear on the timeline when it is waiting for the Song Playhead to finish the current bar before jumping to the Waiting Indicator's position.

Loop a selection of your Song using the Song Loop tool.
Adjust the size of the song loop using the handle tool at the start and end of the Song Loop.

Once your desired Loop selection has been selected, select the toggle the Loop using the loop enable/disable button.

You can resize the width of the scenes or audio track's in your session for more precise editing on the timeline. Hover your mouse over the bottom of the song view channel section, the mouse pointer will change to show that you can drag the channel up or down.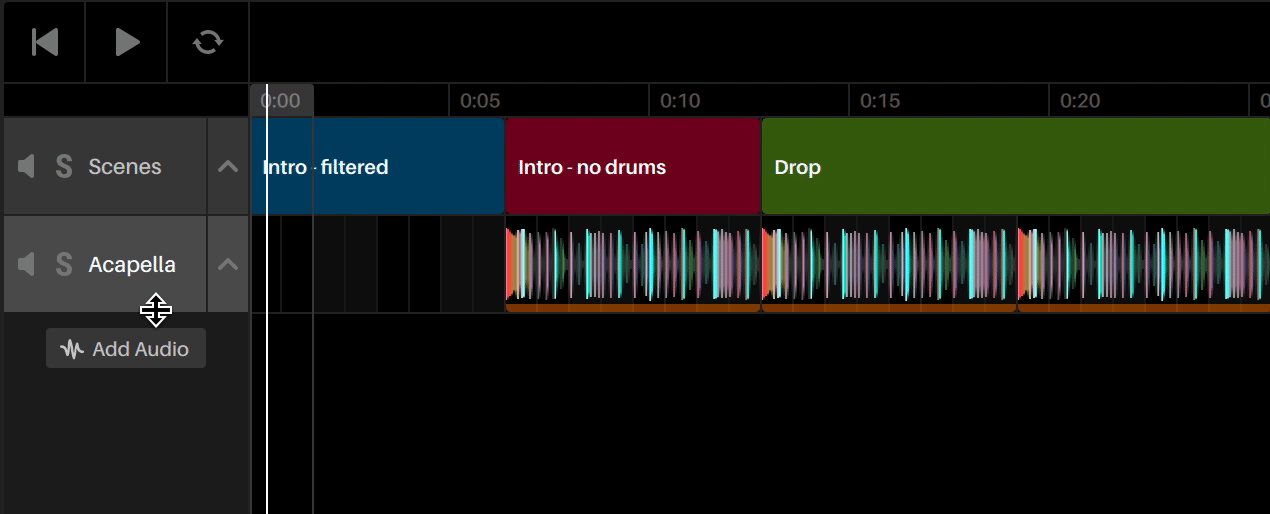 Clicking on the up arrow to the right of the Scene or Audio Track channel will allow you to collapse the specific channel for more space in the Song View. Click the down arrow to return the channel to its original size.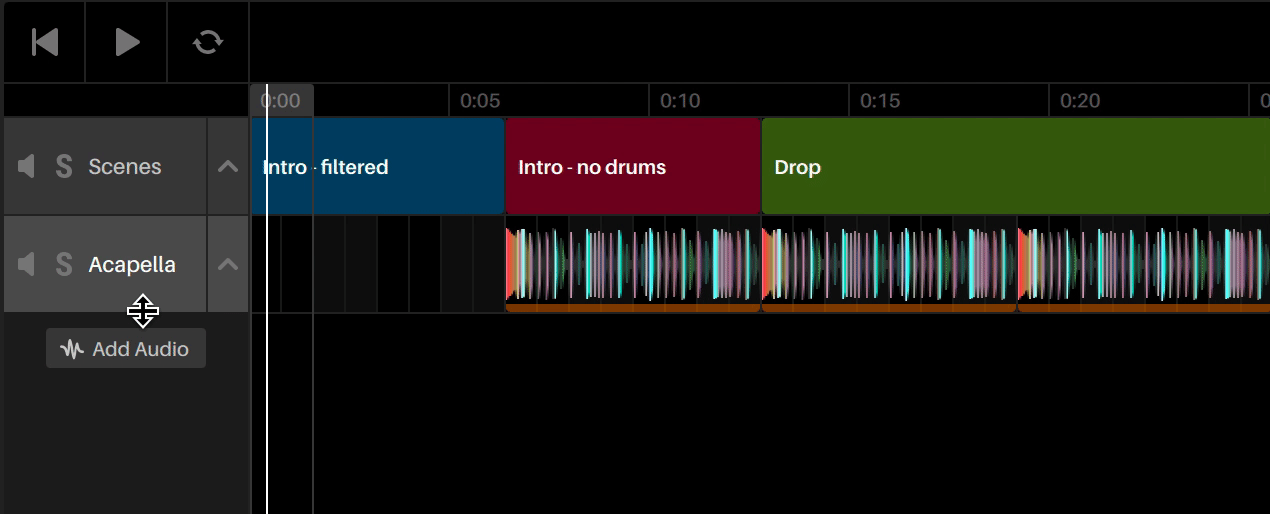 Holding 'alt/option' on your computers keyboard and dragging a scene or slice of an audio track will duplicate it. While holding 'alt/option' drag the slice or scene to any position on the timeline.

Scene Track View
Click the 'Scene Track View' button to show and hide the Scene Track View mode. For more information on this view, click HERE.

Mute/Solo
Clicking the Mute button will mute all of the audio from the selected Scenes or Audio Track. Click the button again to unmute the audio.
Clicking the Solo button will play audio from the selected Scenes or Audio Track. You can Solo multiple tracks at once by holding Command/control and clicking the Solo button.