Smart crates are crates which update their contents by using keywords and rules which are matched with selected tags of your music library tracks. Smart crates can be updated automatically or at your discretion.
NOTE: Smart Crates created in Serato DJ Pro will show in Serato Studio. Any changes made in Serato DJ Pro to Smart Crates will be reflected in Serato Studio. Any changes or additions made in Serato Studio to Smart Crates will be also reflected in Serato DJ Pro
Create a new Smart Crate: Click on the 'Create Smart Crate' button to create a new Smart Crate for the Library tab selected.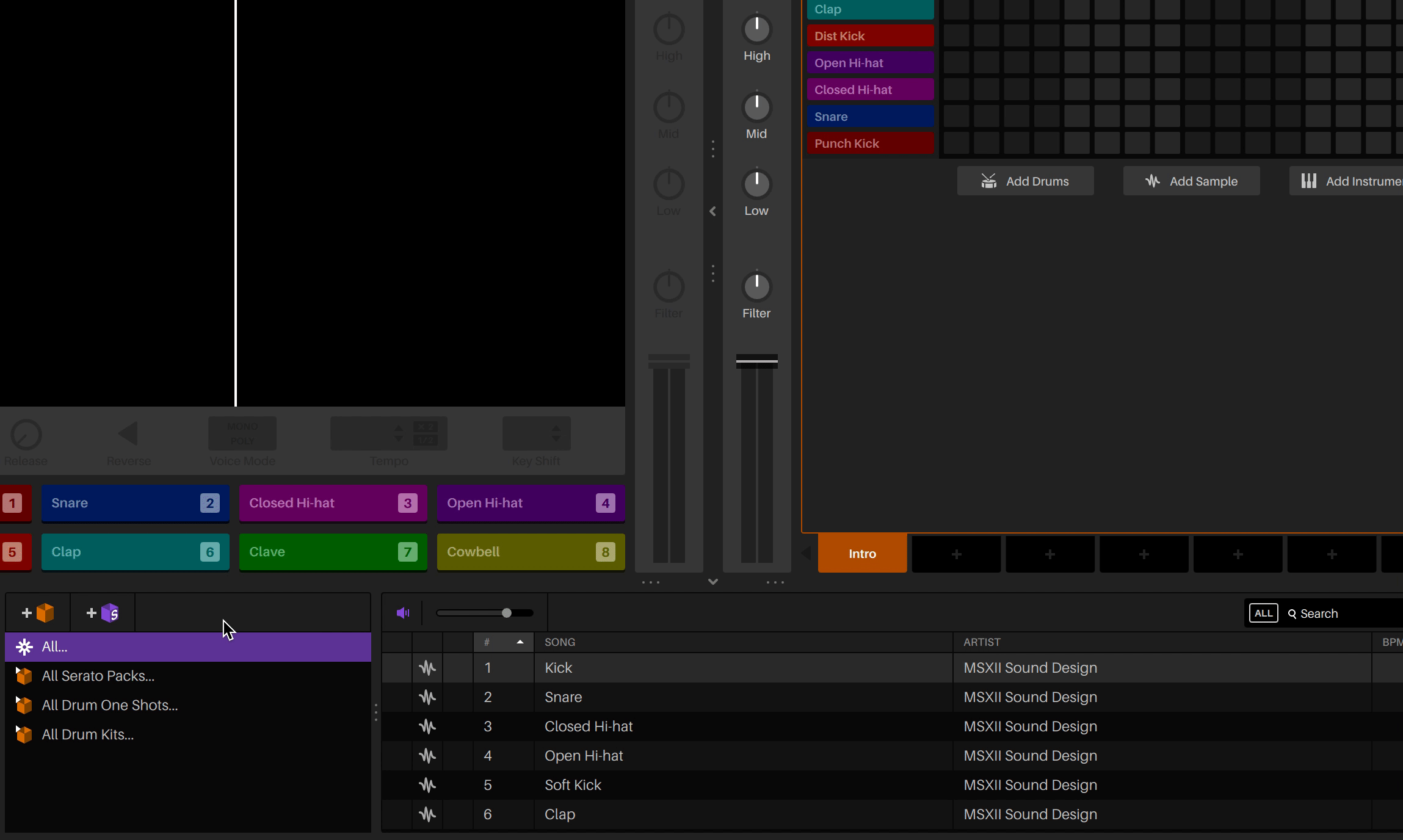 A popup window will open which allows you to add the rules to fill your smart crate. Click 'Add Rule' to add a rule for the smart crate to match with.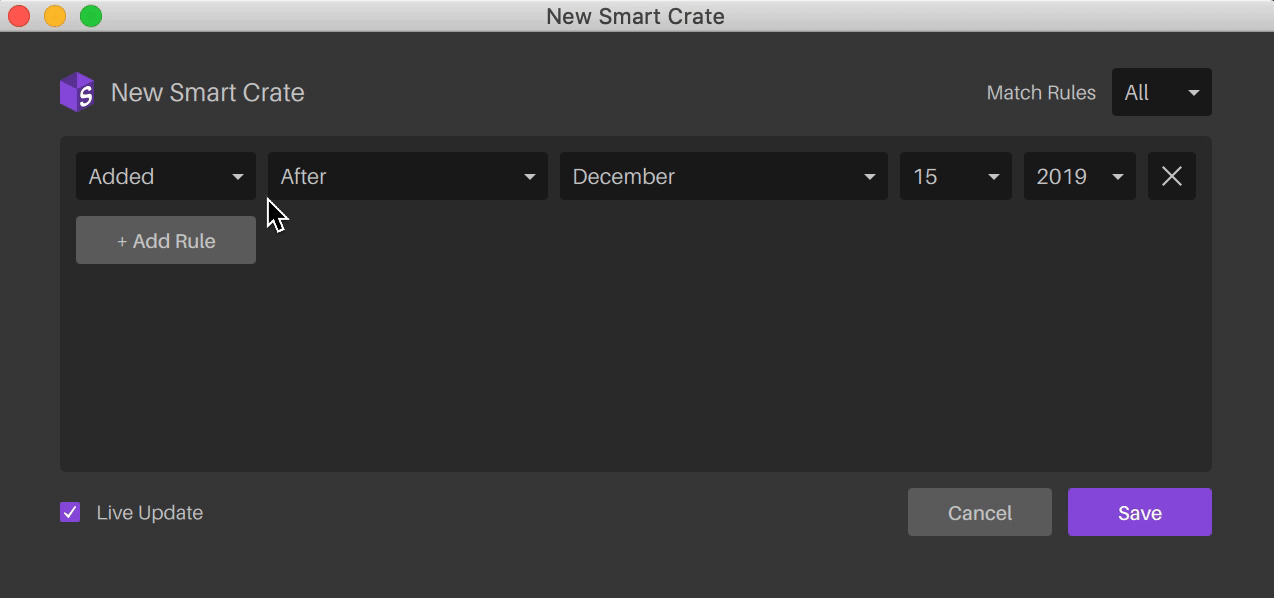 Select 'All' or 'Any' from the Match Rules dropdown in the top right corner of the pop-up. Choosing All means that tracks must match all the set rules below in order to be added to the crate. If Any is selected, any track which matches any of the rules will be added to the crate.
Click to save your crate or Cancel to exit without saving.
Live Update: Click on the tick box in the bottom left corner of the New/Edit Smart Crate Windows in order to activate 'Live Update'. With the Live Update option ticket, any changes made to the library will automatically be updated in your Smart Crates. If 'Live Update' is disabled, changes made to your library will not be updated in your Smart Crates unless manually triggered by pressing the 'refresh' button next to that specific Smart Crate.
Edit Smart Crate: Select the Smart Crate you wish to edit and then click the 'Edit' button (next to the add Smart Crate button) to edit the rules of an existing Smart Crate.