Audio Tracks show a large waveform, with several user-defined Clips as well as access to quick controls for each Clip. Audio Tracks are broken up into several components and understanding what they do will give you the ability to make unique DJ Edits as well as enhance your existing projects by adding acapellas or new layers.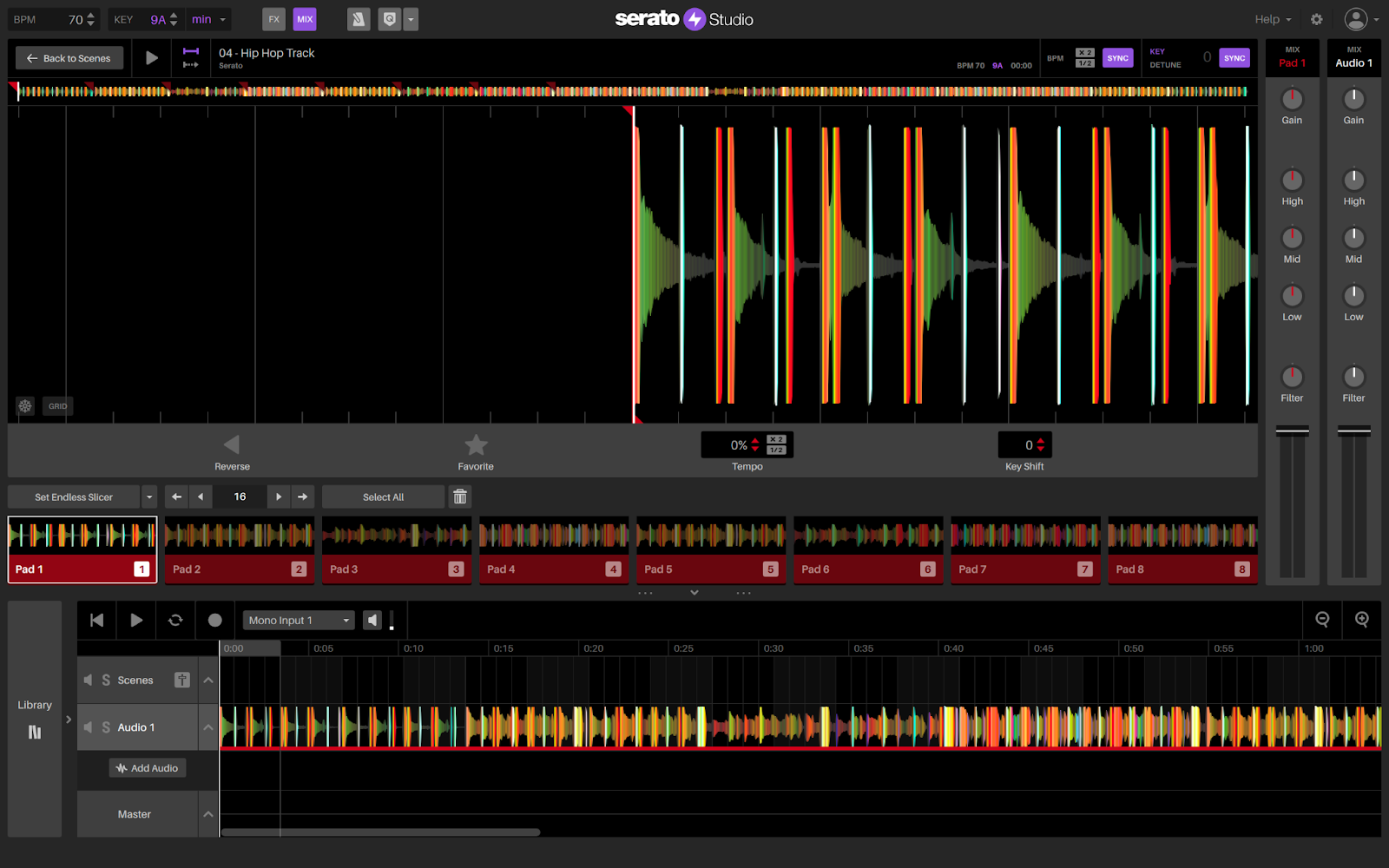 Adding a new Audio Track
To add a new Audio track in Serato Studio you will first need to be in Song View. Then click the 'Add Audio' button to create a new Audio track. Alternatively, you can drag a file directly from your library onto the Song Timeline.

You will then be presented with the option to load an Audio File into the Audio Deck Area. This can be dragged directly from your Serato Studio Library, or dragged into the software from a location on your computer.