How to Activate
Download and install Serato Studio via the Serato Studio download page
Launch Serato Studio, then click the purple 'Get Started' button, and you will be directed to your default internet browser to sign into your Serato.com account. Enter your Serato.com account credentials and click 'Sign in'.
NOTE: You need a Serato.com account to use Serato Studio. If you do not have a Serato.com account, click 'Create account' to create a Serato.com account.

Once you've signed in, you will see a 'You're good to go' page to confirm that your login has been successful and/or subscription has been activated. A pop-up will appear in your internet browser to redirect you back to the Serato Studio application - click 'Open Serato Studio' to confirm this.


NOTE:

If you are experiencing any issues activating Serato Studio, please open a help request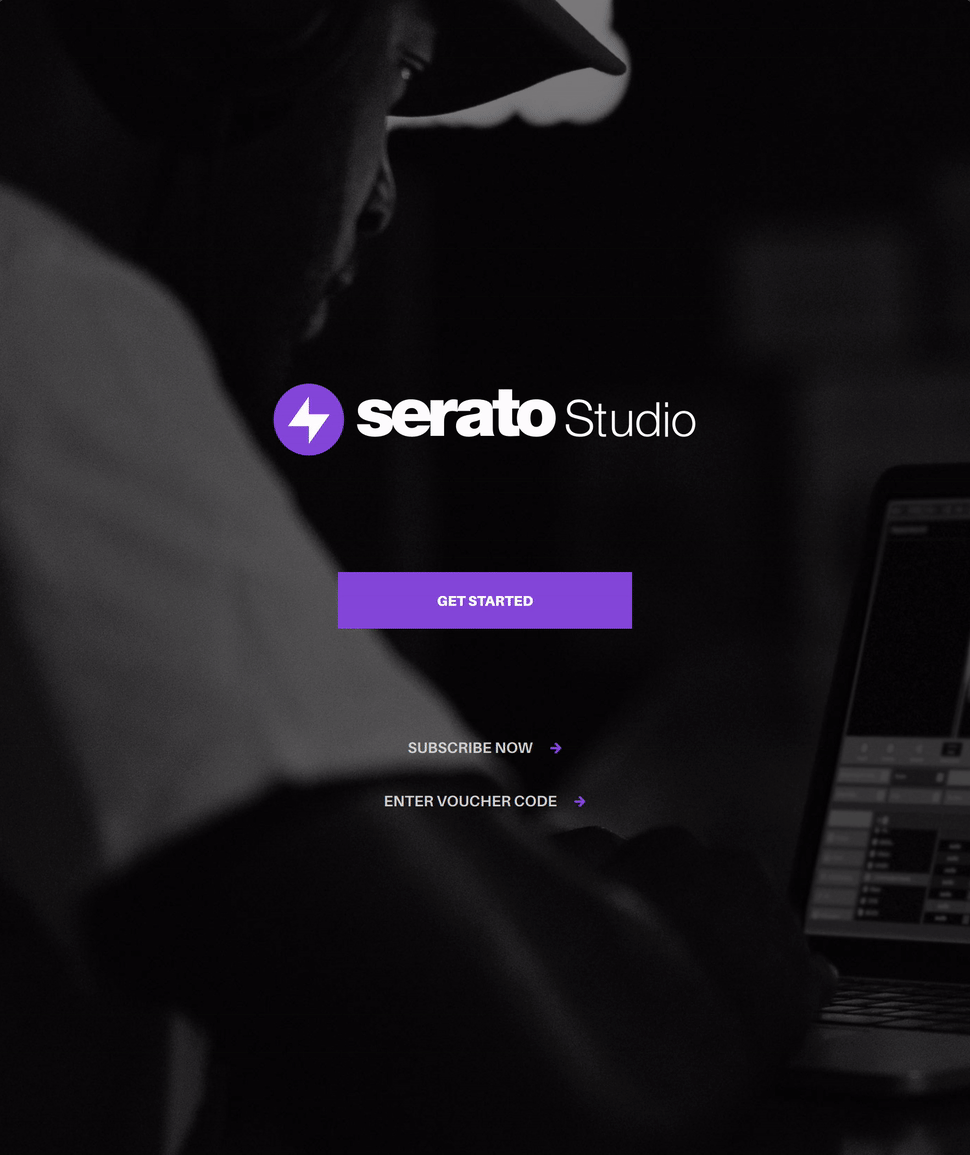 Free mode
If there is no subscription or license showing on your Serato.com account, you will be placed into Free mode with limited features.
Learn more, in our Free mode article.
Starting a 14-day Trial
If you do not have an active, current subscription associated with your Serato.com account, you will be offered a 14-Day Trial.
To activate this, click on ''Unlock All Features' in the bottom right corner of Serato Studio. Then click 'Start a Trial'
Once you've activated your Serato Studio trial, a pop-up will show in the bottom corner of Serato Studio letting you know how much time you have remaining in your trial of the software. Click the arrowhead in the right corner of this to collapse the pop-up.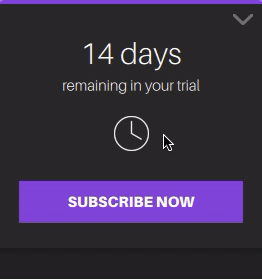 NOTE: Once your 14-day trial expires, you will be placed into Free Edition with limited features. Subscribe to Serato Studio to resume using Serato Studio with the full set of features.
Buy/Subscribe to Serato Studio
Serato Studio offers multiple payment options. More info on this can be found on the Serato Studio pricing page here - https://serato.com/studio/pricing

You can manage your Serato Studio subscription from your Serato.com account page, via the Subscriptions & Payments tab: https://account.serato.com/#/subscriptions
Using a Voucher Code
If you have a Voucher Code for Serato Studio, click on 'ENTER VOUCHER CODE' from the welcome screen.

This will direct you to the Products page on your Serato.com account, enter the voucher code in the box under the 'ADD A NEW PRODUCT LICENSE' card:

You can also directly navigate to the 'ADD A NEW PRODUCT LICENSE' card, by visiting: https://account.serato.com/#/products