Activate your Serato Pitch 'n Time product with your iLok
NOTE: The included steps are for customers who've purchased a Pitch 'n Time studio plug-in directly from store.serato.com
1. Ensure you're signed into Serato.com with the account you used to purchase your Pitch 'n Time product, then navigate to your products page, via the following link: https://serato.com/yourproducts
2. Scroll down to the bottom of your products page, under the Plug-in Products category, then click Show Serial Numbers and Licenses, then enter your Serato.com account password, and click 'Submit':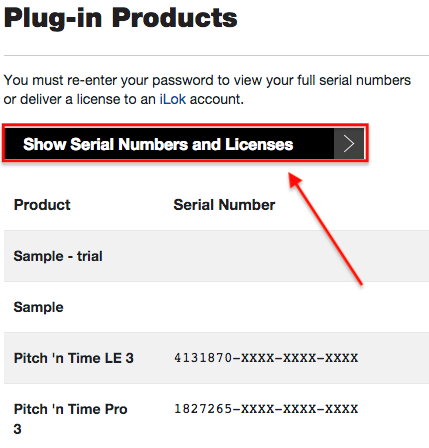 3. Next to your Pitch 'n Time product, you'll now see a field and a 'Generate Activation Link' button. Enter your iLok user ID here, and click the button to confirm:

4. After doing this, the product listing will change to a dark blue colour, and you'll need to click 'iLok Activation Link':



5. You'll now be redirected to iLok.com, where you'll need to sign-in with your previously nominated iLok user ID: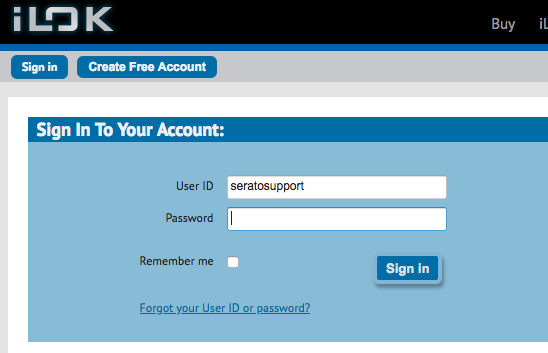 6. Carefully check your iLok user ID details, and then choose 'Redeem' as per the following image: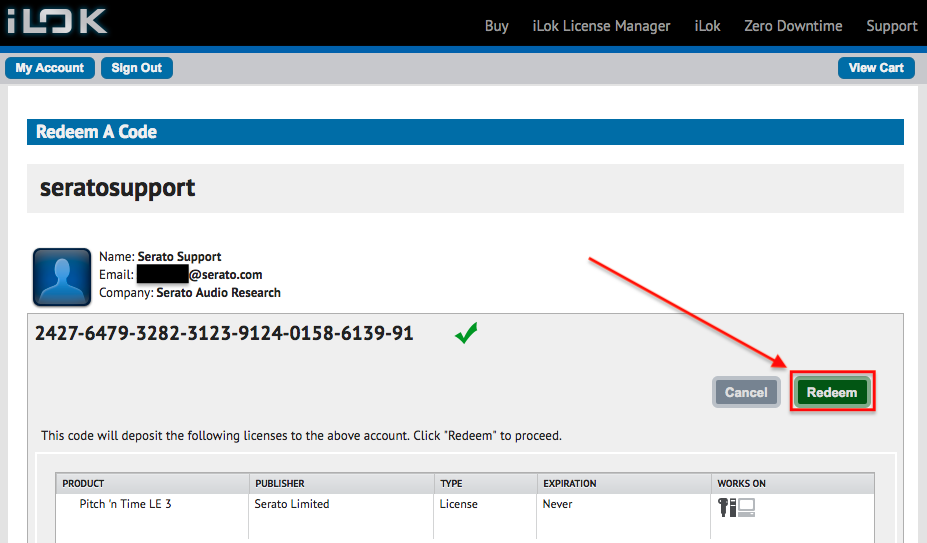 7. Ensure the license was successfully redeemed as per the confirmation screen, then launch the iLok license manager (if not already installed - click the following link to download it: https://www.ilok.com/#!license-manager) then connect the iLok you wish to authenticate your Pitch 'n Time product with, and sign-in with the same iLok user ID as previously nominated.
At this point you can click the Available licenses tab, then click and drag your Pitch 'n Time product onto the iLok in the left-hand panel of iLok license manager: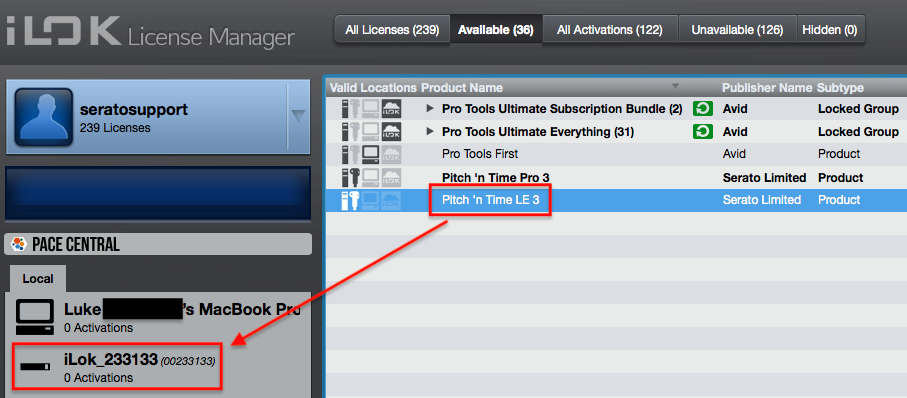 8. Confirm you wish to activate the license on the chosen iLok, then close iLok license manager, and finally, install the actual Pitch 'n Time plug-in from one of our download pages: