macOS 10.14 Mojave, macOS 10.15 Catalina, macOS 11 Big Sur & macOS 12 Monterey require the user to enable microphone access. Without allowing access for Serato DJ Pro, you may experience issues such as (but not limited to);
Lack of DVS signal
Lack of recording signal
Assorted audio issues
You should be prompted by macOS when first launching Serato DJ Pro (may require your Serato hardware to be connected), with the following messaging in which you will need to choose 'OK' to allow microphone access:

Without doing so you will experience some of the issues listed above, but in case you chose 'Don't Allow' or ignored the prompt, you can also retrospectively adjust your settings to rectify permission (you will need to 'click the lock to make changes' and enter your log-in details to adjust the settings below):
System Preferences → Security & Privacy → Privacy → Microphone → Serato DJ Pro → (enabled)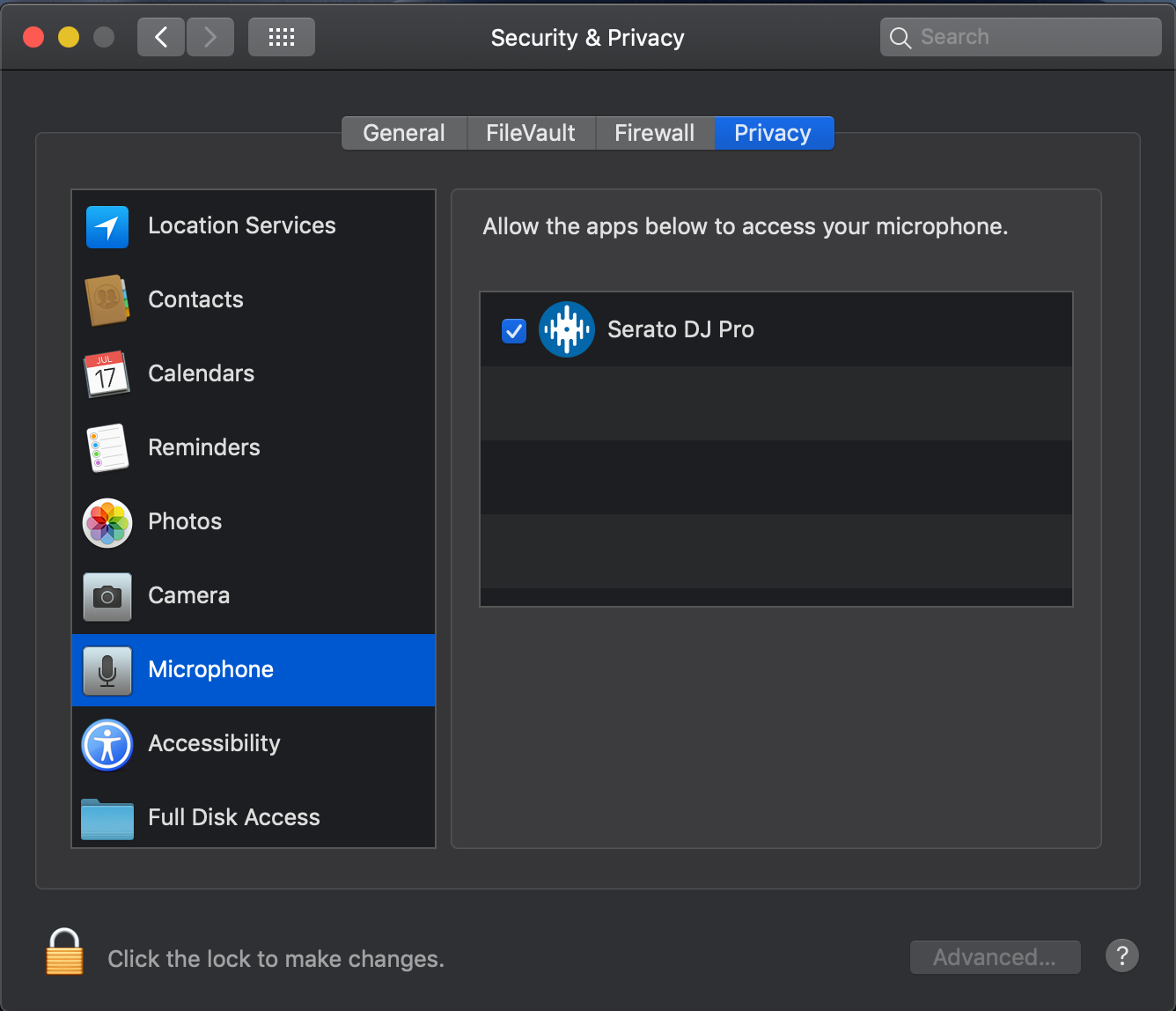 NOTE: Depending on your Serato hardware's need for internal inputs, you may not see the prompt for microphone access further above, or need to enable the microphone access under Security & Privacy.
Additionally, in some cases you may need to disable, then enable the microphone permission - if it's already enabled (but you still have issues).
Microphone indicator on macOS 12 Monterey
For users on macOS 12 Monterey, using Serato DJ Pro with external hardware that requires microphone access (after approving it using the steps above), a non-dismissible, small orange indicator will appear on top right of Serato DJ software, near the clock - and while this looks like Serato DJ Pro's dropout indicator - it's not.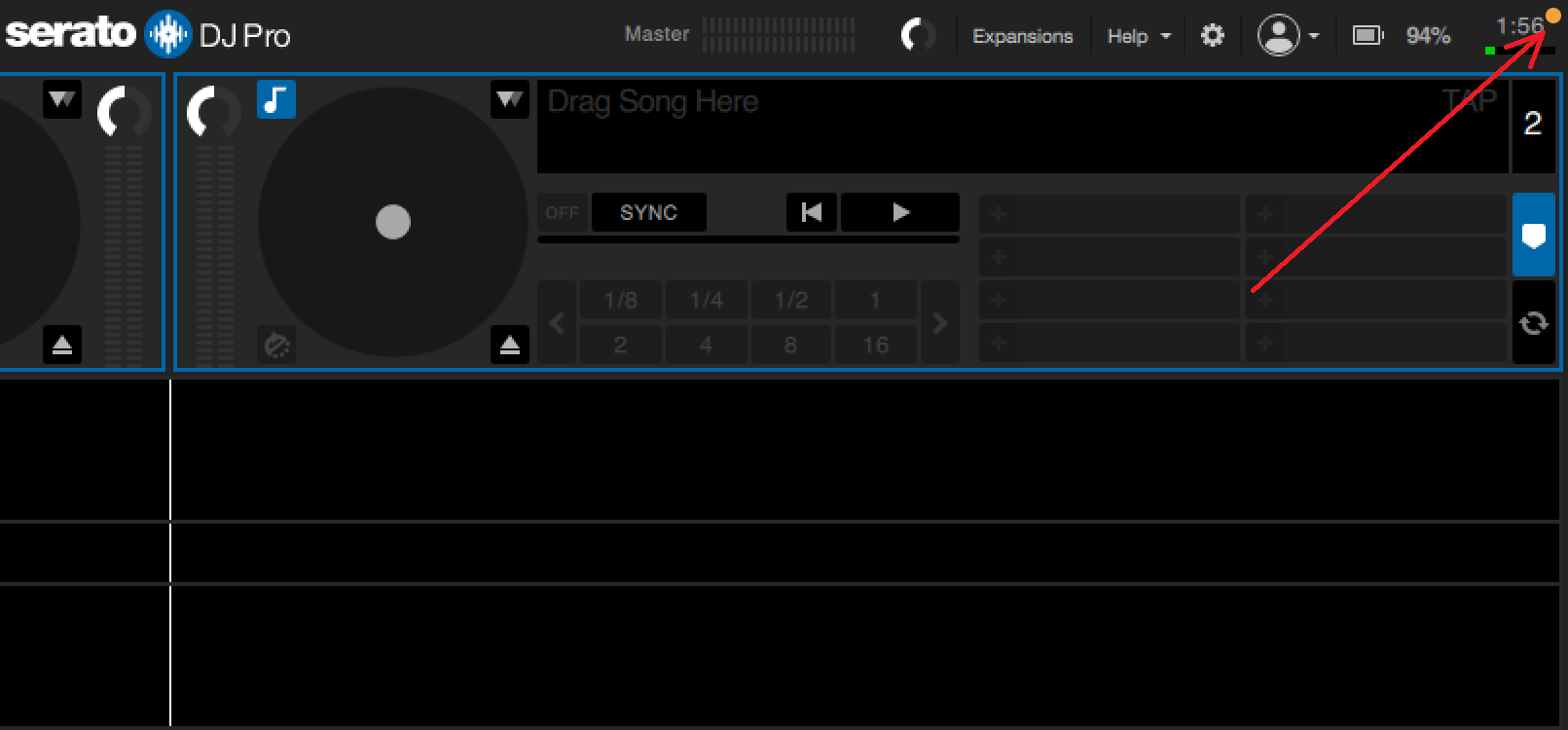 This is an operating system feature and the ability to hide or display this indicator is solely at the discretion of Apple. It does not mean Serato DJ software is using your computers built-in microphone, but rather the internal audio inputs of your connected primary hardware.
Please contact Apple support for further information regarding this.