By simply being a Serato user you have access to a range of sounds and samples curated by our pals Loopmasters, Goldbaby & Teklife which you can download for free, to help expand your DJing set using the Serato sampler.
To get these set up, first of all head over to the Free Stuff page on the Serato DJ area of our website and click on 'Music & Samples for Serato DJ'.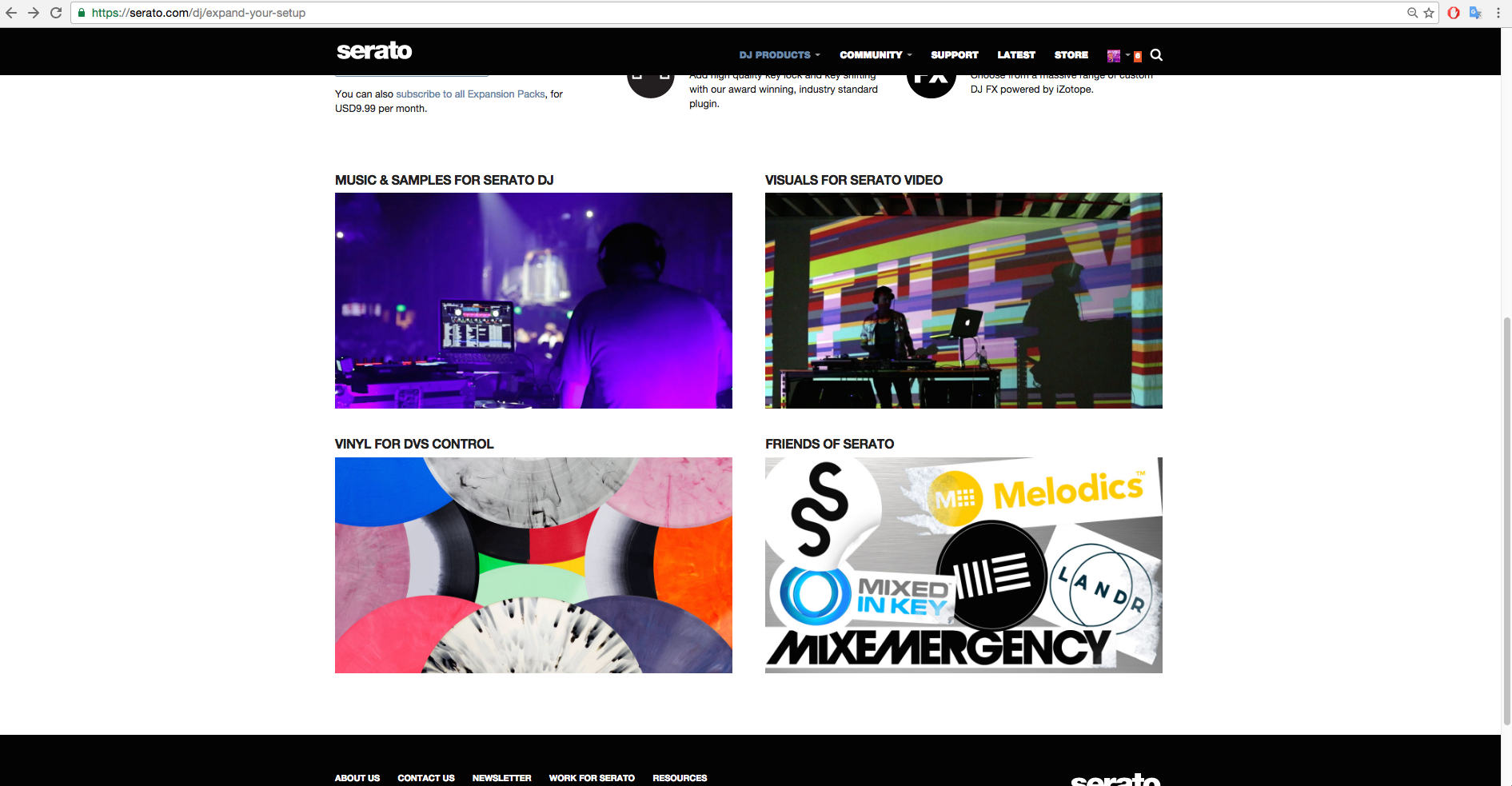 From here choose which pack you want to download which will take you to the page on our website for that specific sample pack, click download.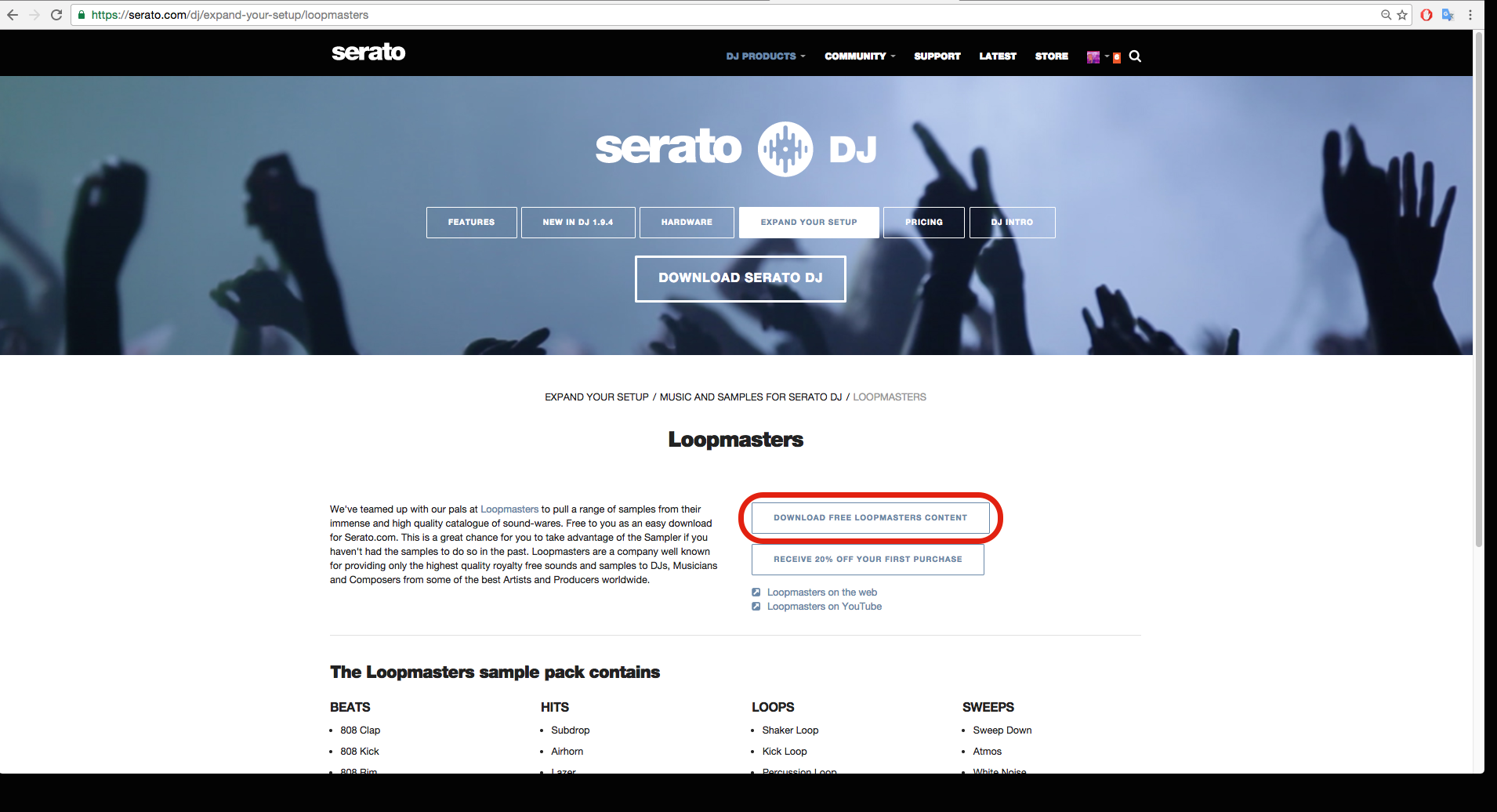 Once downloaded, Open Serato DJ and create a new crate called "sample packs" (if you don't have a sample packs crate already) then through the files panel, select the sample folders you want to import and drag these over the crate you just created - this will import the files to your Serato library and add them to your sample packs crate at the same time.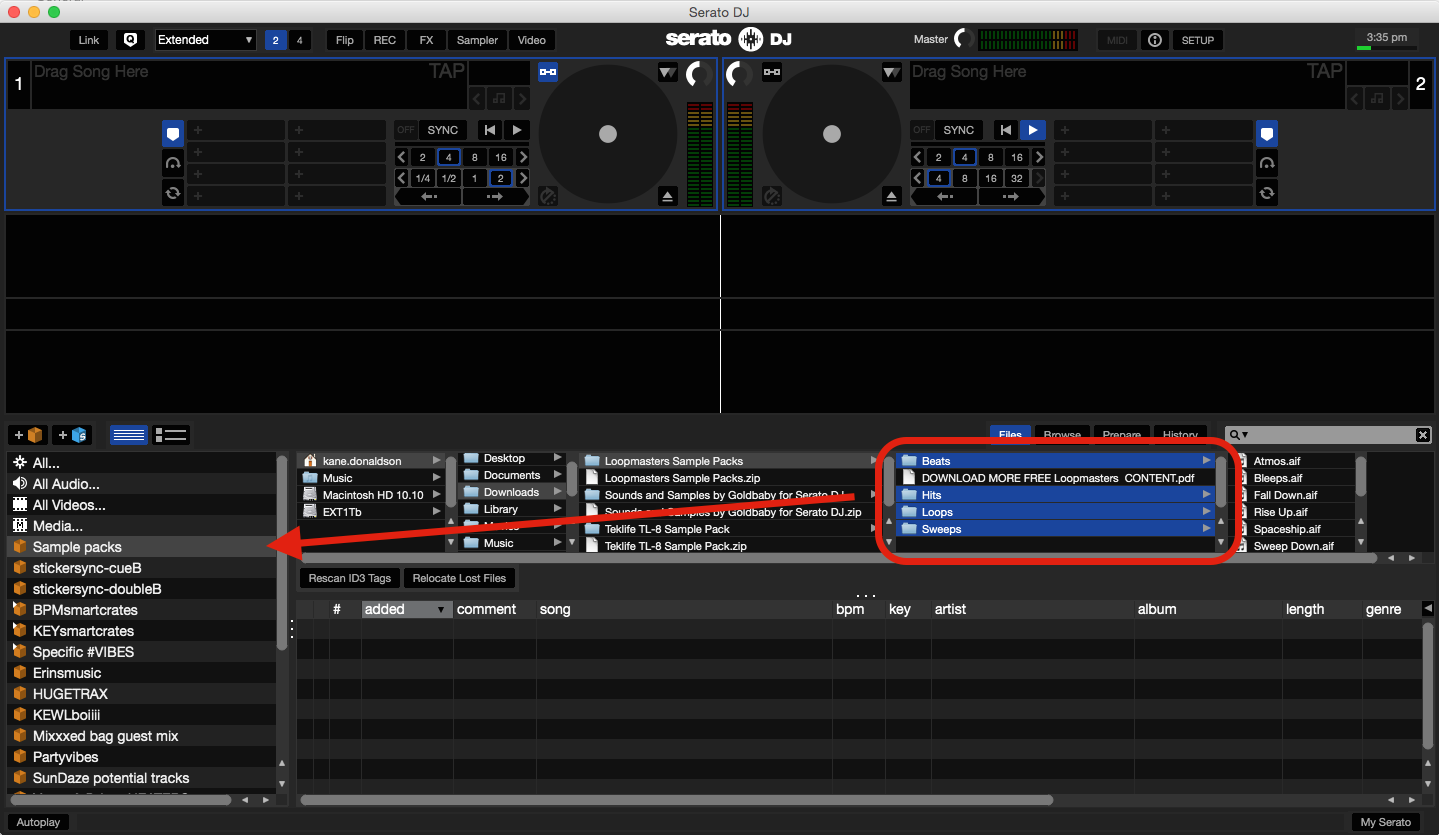 From here you can load these to one of the four banks of eight sample slots in the Sampler, this can be done either sample or sample, or you can select a selection of samples (shift + click) and drag to the first sample slot and the remaining seven slots will auto fill and will look like the screenshot below.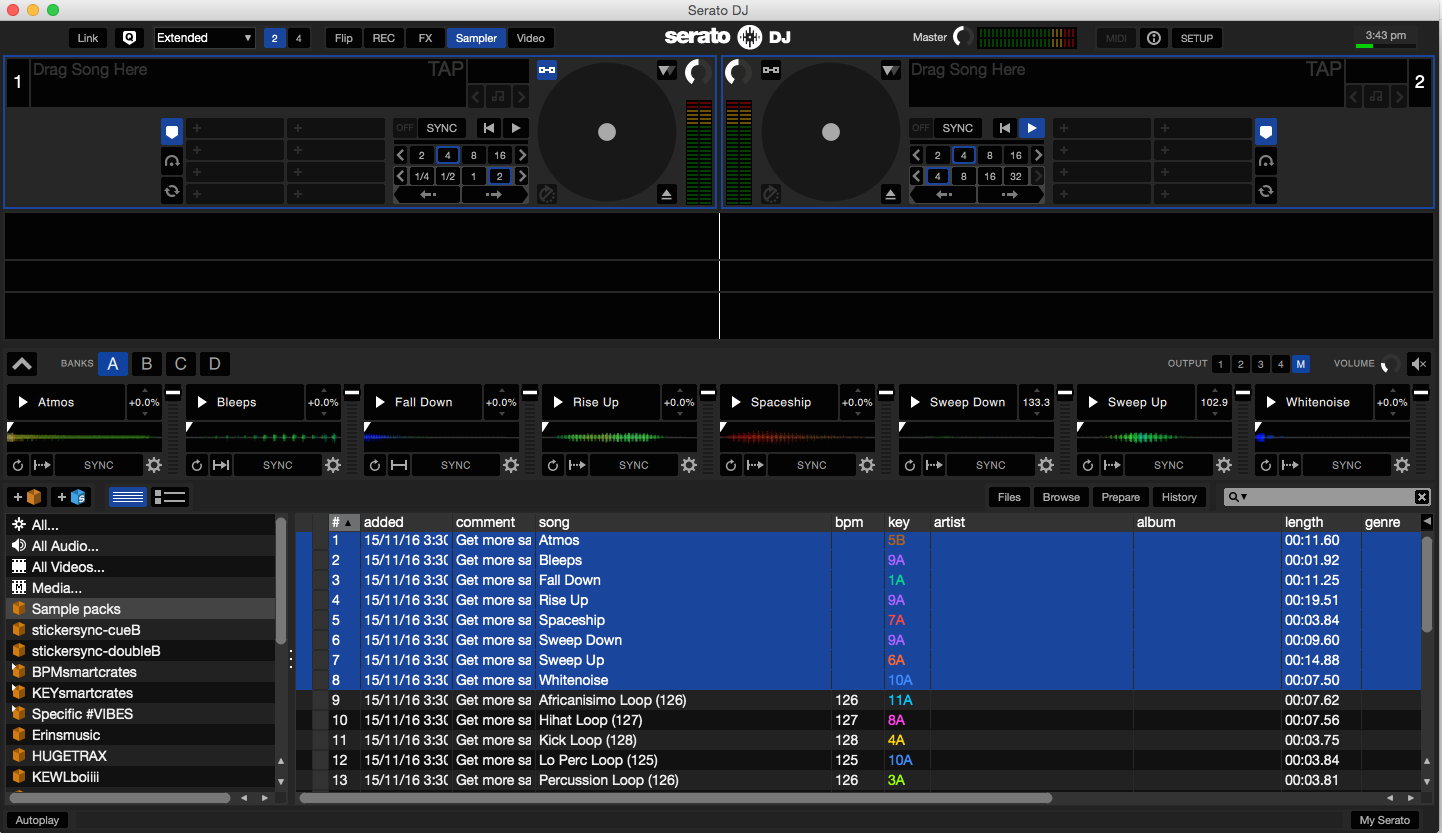 Repeat the steps above for the other 3 sample banks and you'll have a fully loaded sampler at your disposal by using either your hardware controls, or keyboard shortcuts Z through to , (comma).
If you have any further questions around the sampler open a help request with the support team here : https://support.serato.com/hc/en-us