Serato DJ Pro can import your iTunes™ library allowing you to play your iTunes music and access playlists.
To enable this feature go to the SETUP screen, open the Library + Display tab and check the Show iTunes library box.

NOTE: The iTunes library can be minimised by pressing the small triangle next to the iTunes folder icon.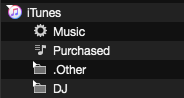 NOTE: You may also need to enable iTunes to share it's XML with Serato software. To do this, navigate (in iTunes) to Preferences --> Advanced, then enable the 'Share iTunes Library XML with other applications' option.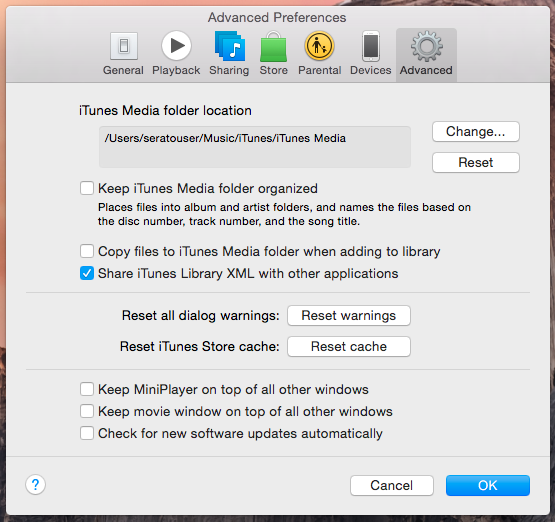 Setting up Apple's Music application (formerly called iTunes) with Serato DJ software on macOS Catalina
macOS Catalina introduces a change in name to the Apple application formerly known as iTunes - this application is now called 'Music'. Within Serato DJ software, we will still refer to Apple's Music application as 'iTunes'.
If you are using Apple's Music application on macOS Catalina, the steps to set up your Music application (iTunes) preferences are slightly different. Please see the guide linked below: