Using Link with a desktop application, such as Ableton Live, opens up a realm of possibilities for live performances and collaborations, and can actually be done on the same computer that is running Serato DJ or via two locally networked computers.
NOTE: Audio from Serato DJ may only be able to be output via the Serato primary hardware connected. If you wish to use Serato DJ and Ableton Live on the same computer, and your Serato primary hardware supports an external, line-level input - you may wish to use a auxiliary 3.5mm headphone to stereo RCA adapter to output Ableton Live via your internal sound-card, to an input on your device. This will of course, require sacrificing one of the available channels on your device.
Connect your Serato-compatible primary hardware.
(If using Link with two separate computers) Ensure both computers are connected to the same local network, or set-up an AD-HOC network connection (links on how to set-up an AD-HOC connection can be found near the bottom of the page).
Check either Simple or Smart Sync and 'Snap to Beatgrid' are enabled under SETUP --> DJ PREFERENCES in Serato DJ. Tracks used must also have their beat-grids set;

Choose the 'Link' option in the top left-hand corner in Serato DJ;

Launch Ableton Live (9.6 or higher), and choose 'Options --> Preferences';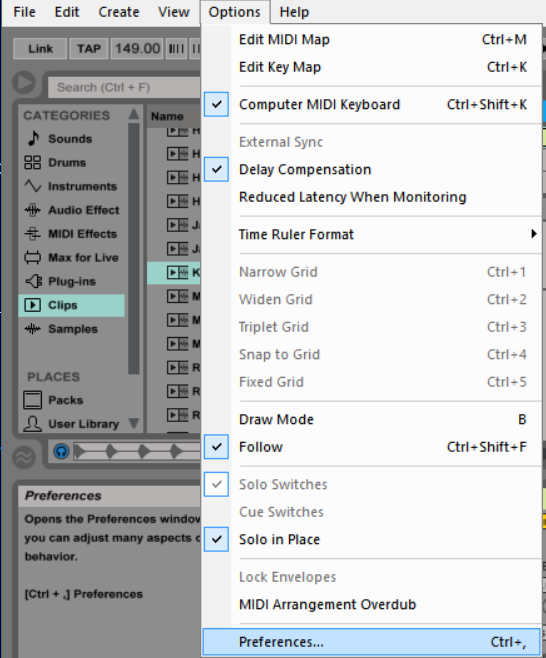 In the Preferences window, choose Link/MIDI, and ensure the 'Show Link Toggle' is enabled;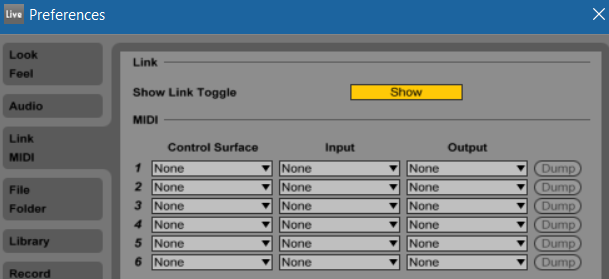 Finally, toggle the newly enabled Link button in top left-hand corner of the Ableton UI - note the Link toggle will show a number to indicate the amount of other applications in Link session;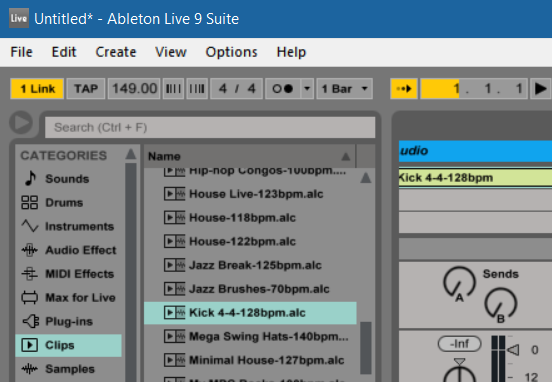 (Windows only)

- You may need to allow Ableton Live access to communicate on the home network (if using a firewall), and if prompted, will need to 'Allow access'. This prompt may be different if using third-party firewall software;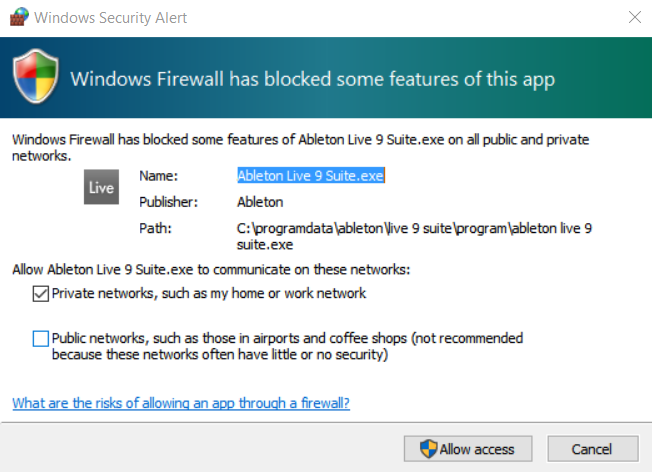 How to set-up an Ad-HOC network connection;
Still having trouble setting up Link? Check out Ableton's Link Troubleshooting guide.