Setting up Link to be used with Serato DJ on another computer is a great way to facilitate changeovers, or just to have jam with friends.
Ensure both computers are connected to the same local network, or set-up an AD-HOC network connection (links on how to set-up an AD-HOC connection can be found near the bottom of the page).
Connect your Serato-compatible primary hardware.
Check either Simple or Smart Sync and 'Snap to Beatgrid' are enabled under SETUP --> DJ PREFERENCES in Serato DJ, on both computers. Tracks used must also have their beat-grids set;

Choose the 'Link' option in the top left-hand corner in the first computers' Serato DJ instance;

Click the 'LINK' option that replaces 'SYNC' in the virtual deck, on the first computer's Serato DJ instance. The initial instance that sets this option will set the tempo for other instances joining the session.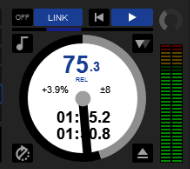 Enable the 'Link' option in the top left-hand corner in the second computers' Serato DJ instance. On both computers Serato DJ instance, you will notice near the bottom of the UI, the following message in the status bar;

Click the 'LINK' option in the virtual deck on the second computer's Serato DJ instance.

(Windows only)

- You may need to allow Serato DJ access to communicate on the home network (if using a firewall), and if prompted, will need to 'Allow access'. This prompt may be different if using third-party firewall software;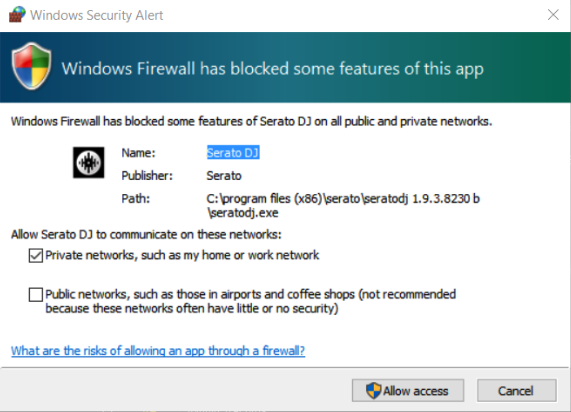 Both decks will now be synced between Serato DJ instances and between the two computers, you can add as many instances as you wish - and any instances in the Link session can adjust the tempo which will adjust the tempo for all connected instances;


When disconnecting an instance from the session, the status bar message on both computers will appear to indicate this;

How to set-up an Ad-HOC network connection;