We've worked closely with our hardware partners to design MIDI presets for some popular devices.
Take control of these presets without needing to make your own mapping.
Getting Started
1. Download the appropriate MIDI preset file for your device
2. Drag and drop the MIDI preset file into your _Serato_ folder using your file manager to the following location:
Mac: Users --> Music --> _Serato_ --> MIDI
Windows: MyDocuments --> MyMusic --> _Serato_ --> MIDI
3. Open Scratch Live, enter the Setup screen and go to the MIDI tab.
4. Make sure the Enable MIDI Device and Enable MIDI Output lighting options are checked then select the MIDI preset from the available list. Click Load to load the mapping.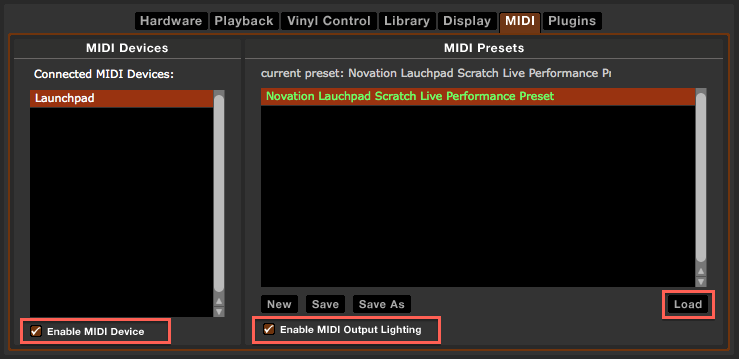 Find some helpful MIDI presets, head over to the MIDI Preset Archive for Scratch Live.