You are able to record the software mix with Serato DJ Pro and the Pioneer DJ DJM-850, DJM-900NXS or DJM-900NXS2. To make sure your mixer is set up for recording, open the SETUP screen and click the AUDIO tab. Launch the device driver panel by clicking the DECK SETUP button at the top of the AUDIO tab.
Nominate a channel under the "Mixer Output" tab and select 'REC OUT' in the dropdown for this dedicated Channel. This will give up this channel for recording.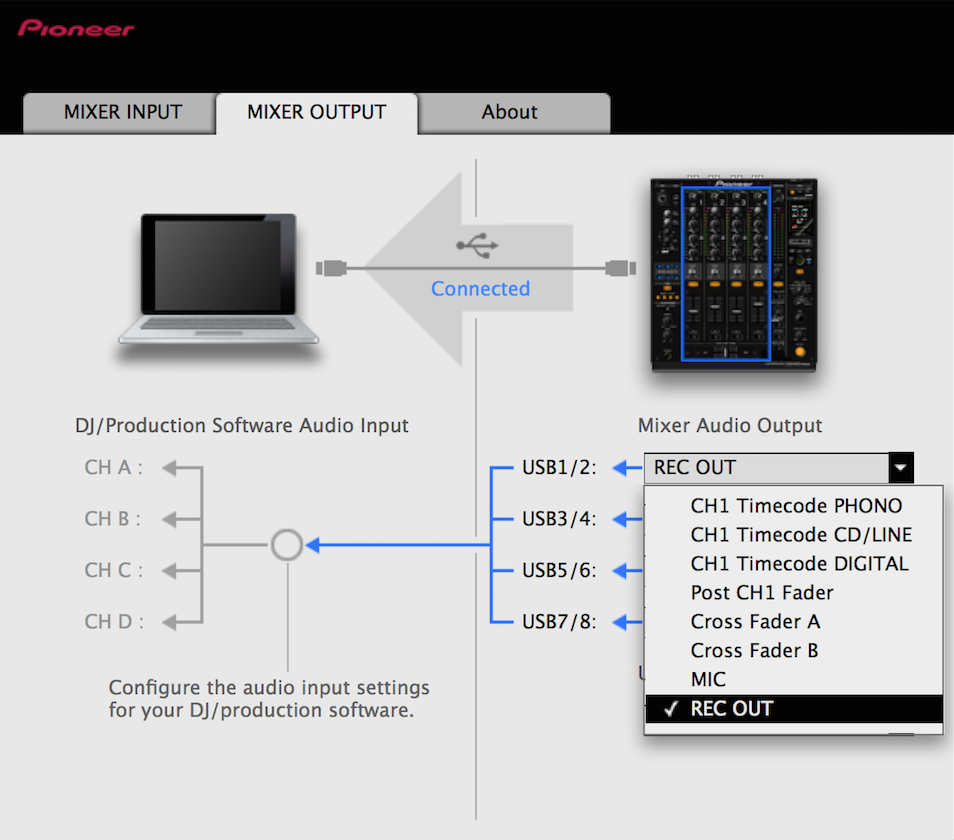 In the case of the DJM-850 and DJM-900NXS, you will not be able to use this channel in Serato DJ Pro while it is selected as a recording channel. Once you have selected a channel for recording, close the SETUP screen and open the REC panel. Select the same channel you nominated as the output for recording. This will now record the software mix. For more information, please refer to the specific mixer's hardware manual.
Download the DJM-850 Hardware Manual
Download the DJM-900NXS Hardware Manual

In the case of the DJM-900NXS2, due to it's increased number of USB channels, you can nominate a channel for recording without sacrificing a channel in Serato DJ, as per the screenshot below (USB 9/10);