It is important to know your computer specifications when you are trying to troubleshoot a problem. Different Serato Software products require different minimum specifications that a computer will need to meet (at the very least) in order to run the software at it's best.
The minimum computer specification requirements for each Serato product can be found on the relative product page here. (Features & Specs tab).
Computer Specifications
It is handy to give computer information to someone who is helping you to troubleshoot a problem (i.e a Serato Support Member) as this will immediately help rule out / narrow down certain issues.
You should provide the following computer specifications to help us diagnose your issue:
Operating System and System type / version (ie. Windows 7, 64bit or Mac OS X, 10.6.4)
Processor type and speed (ie. Intel i3, 2.4 GHz)
RAM amount (ie. 4.00 GB)
External USB devices used (ie. external hard drives, USB hubs, other audio gear etc).
Hard drive size (ie. 120 GB) and amount of drive space available.

For PC, find your hard drive icon by going to Start > Computer.
For Mac, highlight your hard drive icon and press Apple + I.
Generating a DirectX Diagnostics Tool report on a PC (Windows)
A DirectX Diagnostics report details the hardware and software configuration of your computer - these reports allow our technical support to review your computer for hardware and software conflicts to recommend solutions to crashes and other issues. 
1. Press the Windows (

) + R keys on your keyboard simultaneously, to launch the 'Run' prompt. Type "dxdiag" without the quotes, and click 'Ok' as per the screenshot below;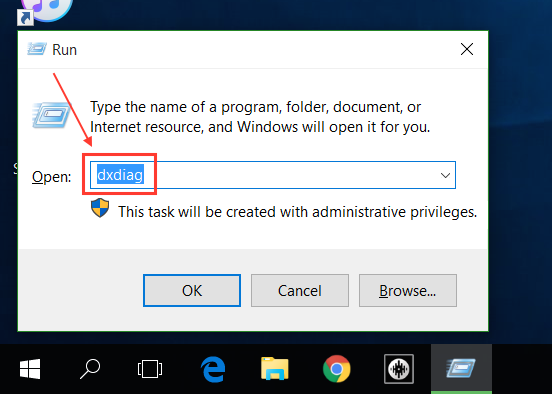 2. You may see a message asking whether you wan to check if you drivers are digitally signed - simply click 'No' and proceed. Then you'll see the DirectX Diagnostics Tool appear. Choose 'Save All Information';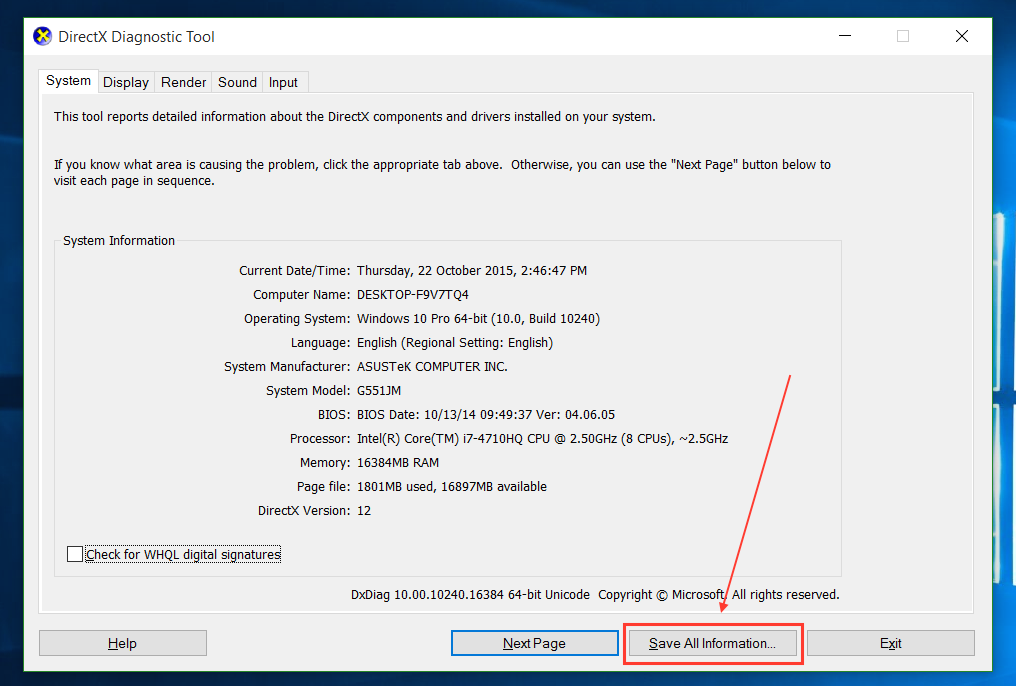 3. Give the resulting text file a name in the 'Save As' dialog box, and choose a location where you wish to save it, then click 'Save';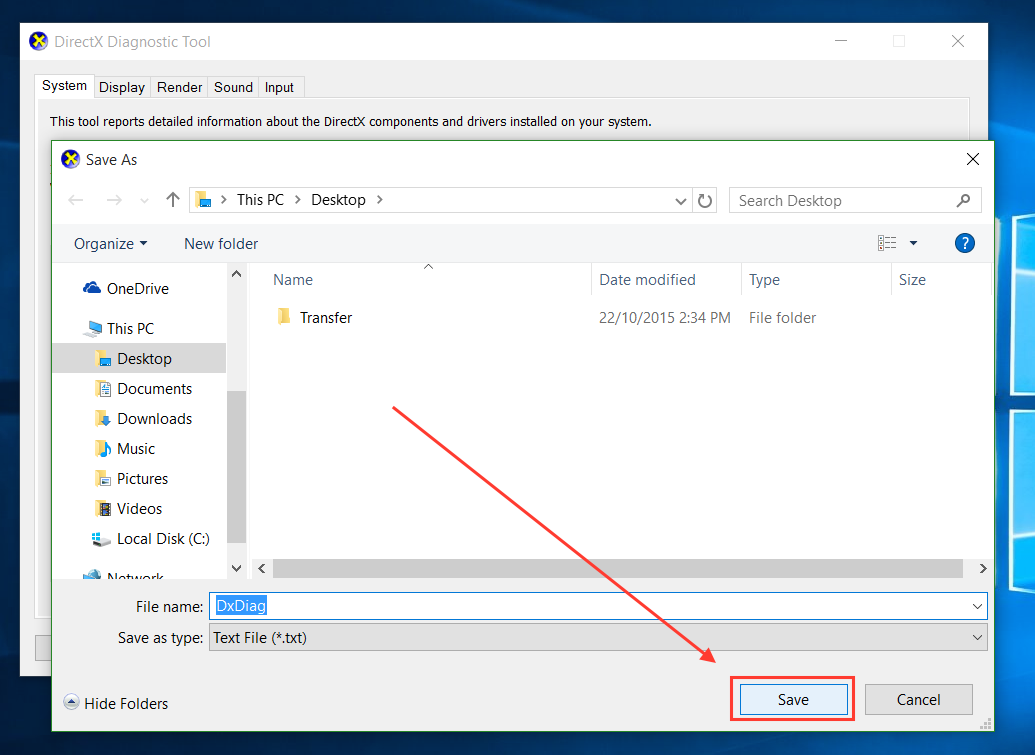 Generating a System Report on a Mac (OS X) 
A System report details the hardware and software configuration of machines running Mac OS. Please observe the following instructions to run and save an System report if requested by Serato Support


1. Open the Apple menu and click
"About This Mac."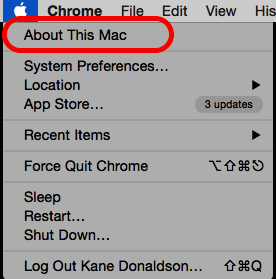 2. Click the
"System Report..."
button at the bottom of the new, detailed
"About This Mac"
dialog. The System Information application should appear.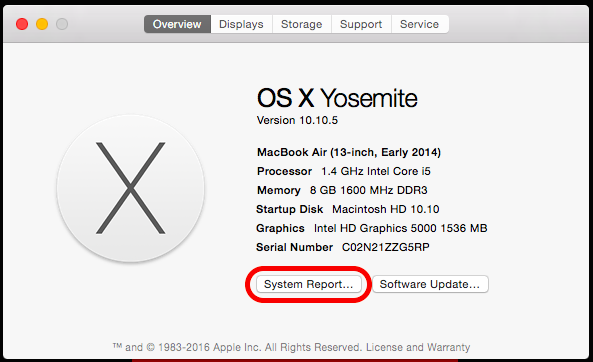 3. "In the Menu Bar, click
"File" > "Save..." 
(Before saving, please wait a couple of minutes to allow the System Report to gather sufficient information, otherwise some vital sections may omit useful information)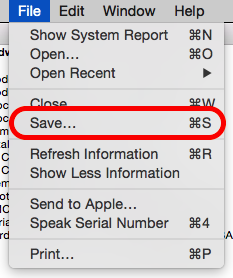 4. The save dialog should appear. In the
"Save As:"
field, name the file
SystemProfiler
and select
"Desktop"
as where it will be saved.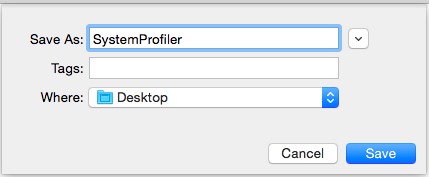 When creating a Help Request ticket with the Serato support team, it would be best to include a system report of your computer so we can easily identify the status of your machine.