It's possible to encounter a Login Unsuccessful error message in Serato DJ Pro when trying to activate your licenses & products.
Activating your licenses & products happens automatically in Serato DJ Pro, after successfully signing in to your Serato.com account - so if this fails, you may be unable to use your products.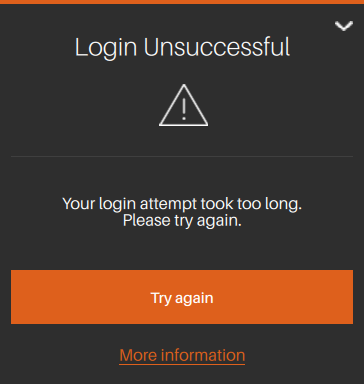 The error message itself, can appear after completing step 3 from our Activate Serato DJ Pro article.
IMPORTANT: Whether or not you're an experienced Serato DJ Pro user, we strongly recommend familiarizing yourself with the Activation process, as it will help to better understand what a successful log-in & subsequent activation looks like.
Why am I seeing this error?
The error indicates an issue with completing the last stage of the authentication process when you log in to Serato DJ Pro, and is most commonly caused by the log-in process "timing out" before it can be completed.
This is usually due to the user waiting more than 10 minutes before clicking on the Open Serato DJ Pro re-direct to return to Serato DJ Pro (which completes the log-in process), as shown below: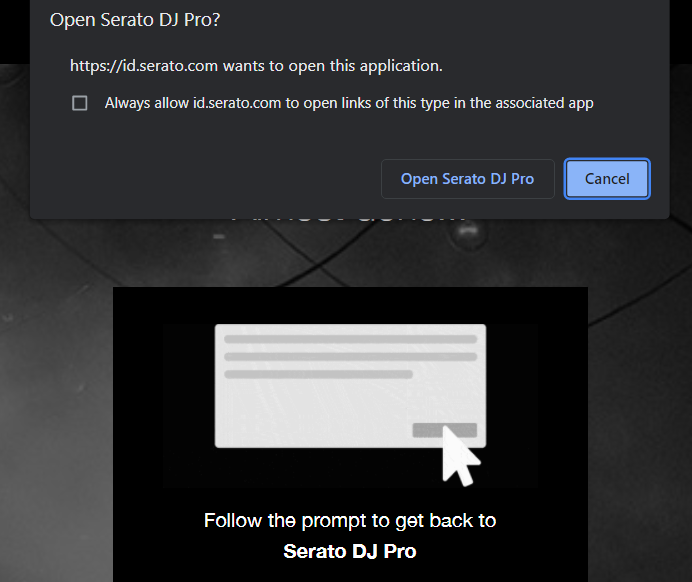 To rectify the Login Unsuccessful error message, ensure you're completing the Activate Serato DJ Pro process in a timely manner, and pay close attention to any re-direct messages (like the one above), as these need to be actioned before they can "expire", or simply, within 10 minutes of starting the process.
I'm still seeing an error, or I'm seeing another message related to a network connection, what else can I try?
You can try following steps from our Troubleshooting network issues with Serato software or problems upon log-in/sign-in, or alternatively, you can contact our Support team for further suggestions.