Here you can find the controls for the Scene Player that are applied across all Decks for the selected scene.
Scene Play: Play / Stop the currently selected scene. The Play button will change to a purple colour when a scene is playing. Click the Play button to stop playback. A white playhead will move through each page across all Decks in the scene player during playback.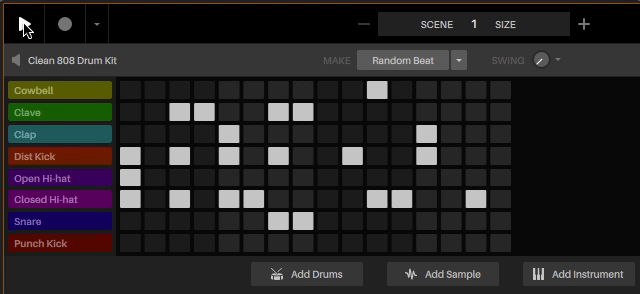 Scene Record: Record notes into the Scene Player as you trigger them. The Record button will change to a red colour when recording is active.

Scene Overdub: Enabling this allows you to loop record and add to existing notes in the selected Deck for the current Scene. When Overdub is off. recorded notes are overwritten each time a scene is played through during an active recording.
Record Automation: When enabled, any actions made to the parameters of the Scene Player (Volume, EQ, FX) will be recorded as automation.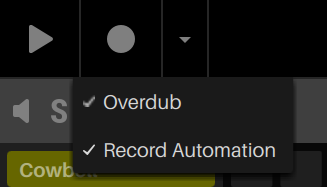 Scene Size Increase: Extend the size of the active Scene. Scenes can be extended to a maximum length of 4 pages (16 bars).

Scene Size Decrease: Decrease the size of the active Scene. Scenes can be reduced to a minimum length of 1 page (4 bars).

Scene Pages: Shows the currently active page of a scene. Click through other pages to view and edit each section of the scene.

Loop a scene page
Click on the currently selected scene page button to loop that scene page. Click again to toggle scene page looping off. Scene looping also respects record overdub.

Selection Mode On / Off: Toggle Selection Mode On / Off. Turn on Selection mode, then click and drag an area in the sequencer to select multiple notes. When Selection mode is enabled you can double click to add/remove notes.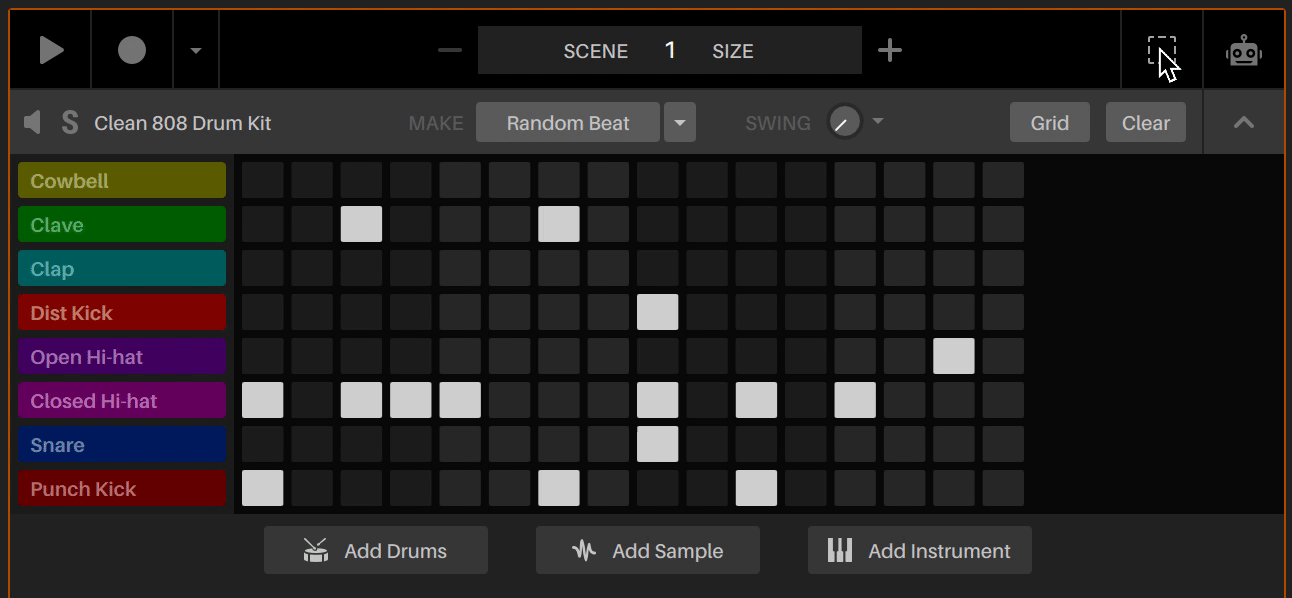 NOTE: You can also hold shift while left-clicking and dragging around a selection of notes to temporarily engage Selection mode, instead of toggling it on or off.
Automation On / Off: Toggle automation On / Off. You can apply automation overtime per deck when this is selected.