In macOS 10.15 Catalina, macOS 11 Big Sur & macOS 12 Monterey, we're aware that the new Apple Music application may take some time to load in Serato DJ Pro & Serato DJ Lite. This is likely due to the Apple Music library having not finished completely rebuilding/indexing your full library yet.
This most often happens when moving from iTunes to Apple Music (if upgrading from a macOS 10.14 Mojave, or earlier, to macOS 10.15 Catalina, or later), or when adding a very large amount of files to your Apple Music library.
The popup window below will appear to let you know that the Apple Music daemon is still indexing your library. Once this window no longer appears, your Apple Music library should have finished loading completely and should load in Serato DJ Pro & Lite much faster.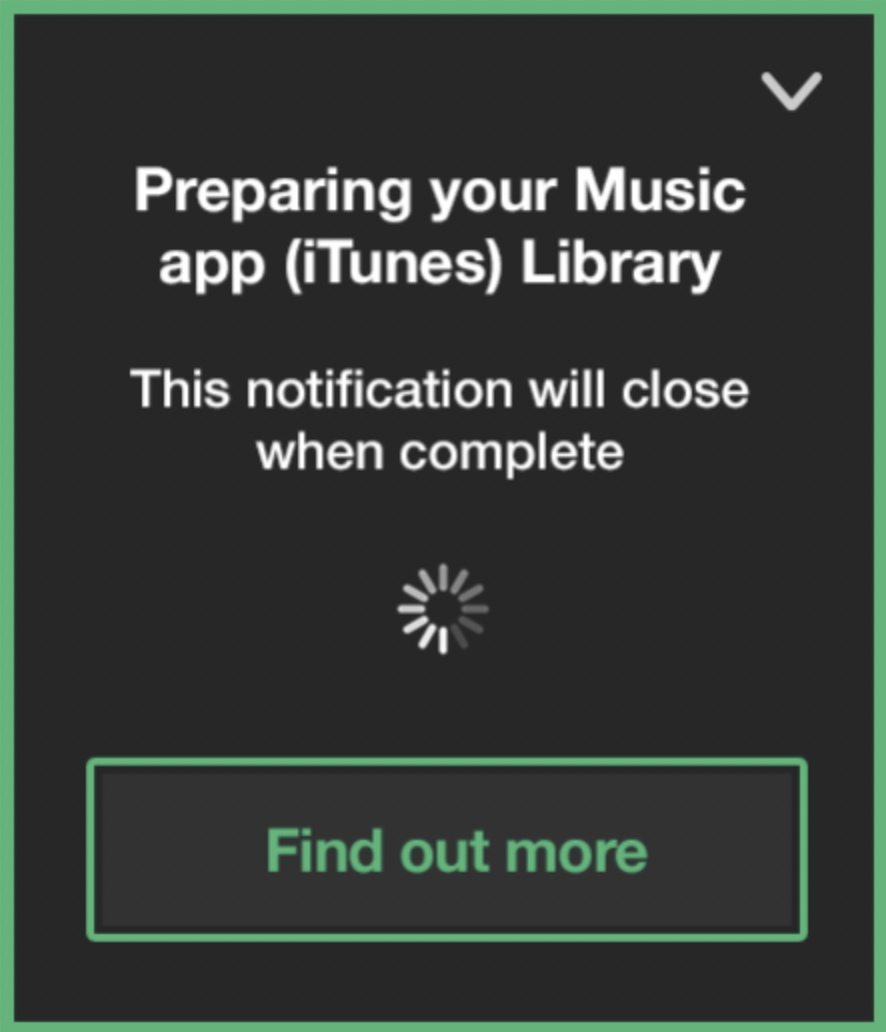 If you like, you can manually see this process in the Activity Monitor found in Applications > Utilities.
The background process that specifically looks after the indexing of your Apple Music library in the Activity Monitor is called 'AMPLibraryAgent' & 'AMPArtworkAgent'.

If you can see these processes using a considerable amount of CPU (unlike in the screenshot above), it is likely the Apple Music library has not finished indexing your music library yet. We would recommend letting this finish first before attempting to use Serato DJ Pro & Lite with your Apple Music Library.
Once this process has completed, you should see the aforementioned AMP processes' % CPU load at 0 percent, or very close to 0. Once this is the case, you should not see the [Preparing your Music app (iTunes) Library] pop-up in Serato, and thus you can expect your Apple Music library load time in Serato DJ Pro & Lite to be significantly faster. If you continue to see the pop-up in Serato, you may have an extremely large library, and it may be worth leaving the Apple Music application open overnight to complete the process.
Please note: You may see the pop-up in Serato DJ Pro & Lite software periodically as you add large portions of music to your existing Apple Music library, or if moving your Apple Music library to another computer.