You can find all saved projects in the Projects tab "All..." crate.

If you have downloaded one of our sound packs, you will find Demo projects organised under the "All Demo Projects..." crate, and organised into sound pack subcrates.

To load a project, simply drag and drop it to the Deck View or Scene Player area in Serato Studio.
NOTE: You can also use the keyboard shortcut [Shift] + [Left arrow] or [Shift] + [Right arrow] to load a Demo project.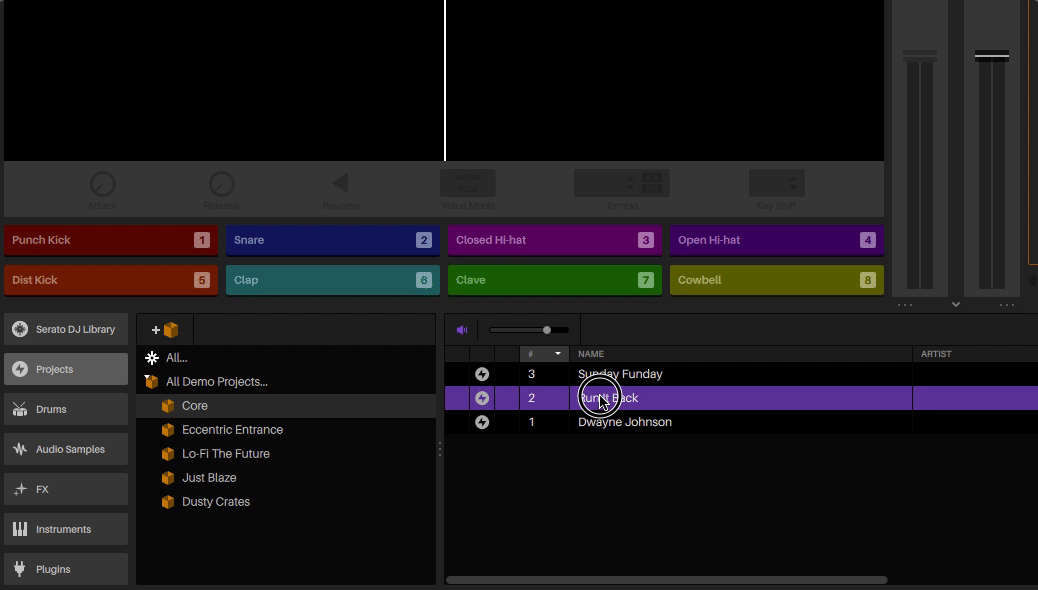 Alternatively, you can open a project via the Project Menu Bar "File" dropdown, then selecting either "File" > "Open Project..." or "Open Recent Project".