The FX Setup allows you to customize the Effect Select drop down menus that appear in your DJ-FX by only showing the FX you want. Simply select an effect from the "Available Effects" list on the left, then click

so that the effect will now appear in your "Favorite Effects" list. You can also

an effect from the Favorite Effects list, if you decide you no longer wish to have it. The order in which you add the effects to the Favorite Effects list, is the same order the effects will appear in your drop down menu.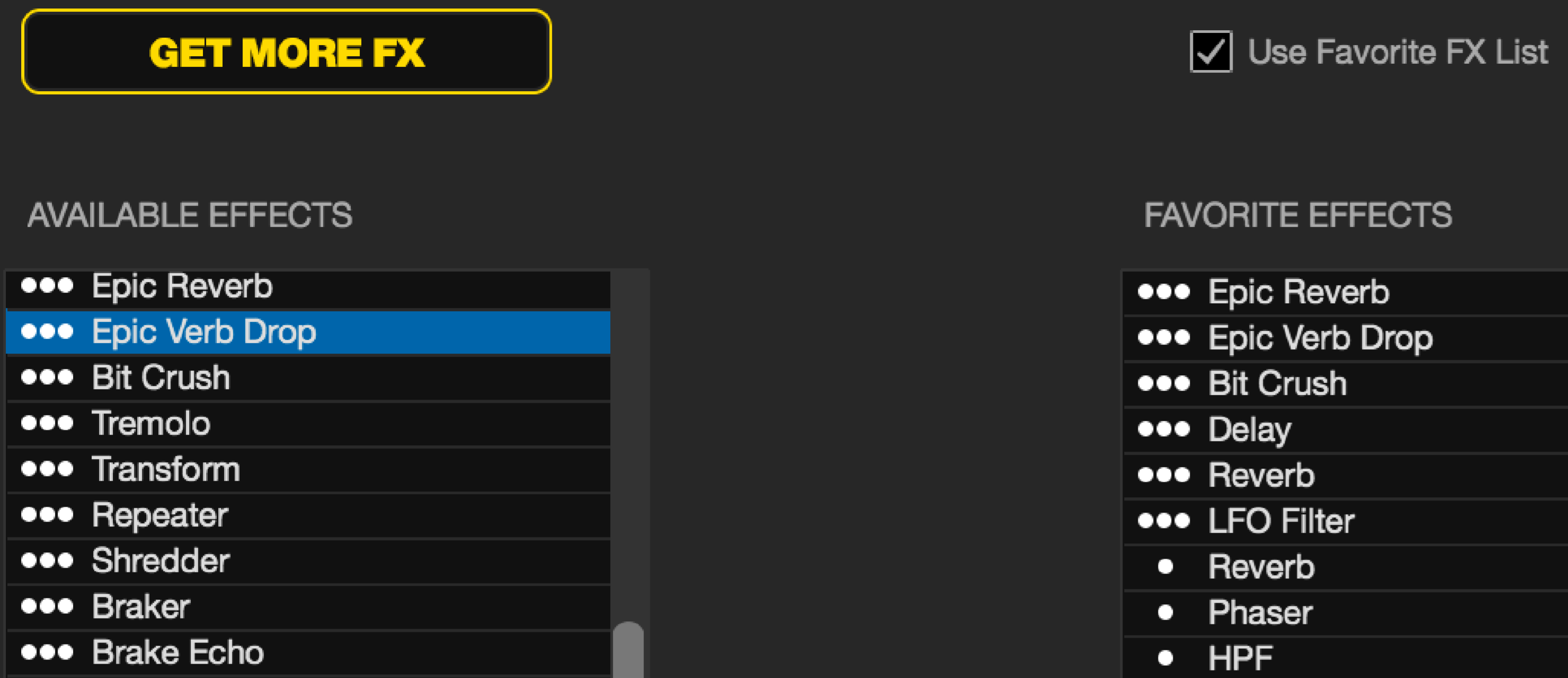 NOTE: Effects with 3 dots appearing next to the effect name are Multi FX Mode presets, effects with 1 dot are Single FX Mode presets.

Once you have selected all your Favorite Effects, ensure that you have Use Favorite FX List enabled. When you return to your DJ-FX, only the effects you selected will be available in the drop down menu.
If you disable the "Use Favorite FX List" feature, ALL effects in the Available Effects list will appear in the DJ-FX drop down menus. You can learn more about, and buy additional Serato DJ Pro FX expansion packs from our Expansion for Serato DJ Pro page.