Serato Sample is currently only available as a VST or AU formatted plugin, which means that Sample can't be used in every DAW (Digital Audio Workstation) on the market, as not all support VST or AU plugins.
For DAWs that do not support VST or AU, a Wrapper can be used to 'host' the plugin.
NOTE: We do not officially support use of Serato Sample through a host/wrapper plugin, so the information below is simply a suggestion for users with a DAW that does not support VST plugins, but would like to use Serato Sample. Also, most wrapper plugins are not free, and may incur an additional cost.
What is a Wrapper?
A Wrapper is a plugin that allows unsupported plugins to be used in a DAW. To load Serato Sample into Pro Tools 12 (which does not support VST or AU formatted plugins) you can use a Wrapper such as: Blue Cat Audios' 'PatchWork', which is available in AAX format, and works great as a host for Serato Sample (it also has a whole bunch of other functionality worth checking out).
PatchWork is an example that works well, but any other Wrapper should work in a similar way.
Setting up PatchWork
Setting up PatchWork is easy, download the free demo in an AAX format, (the demo will mute randomly) once downloaded and installed, open up a Pro Tools session and add a MIDI track and add Patchwork as a 'multichannel plug-in'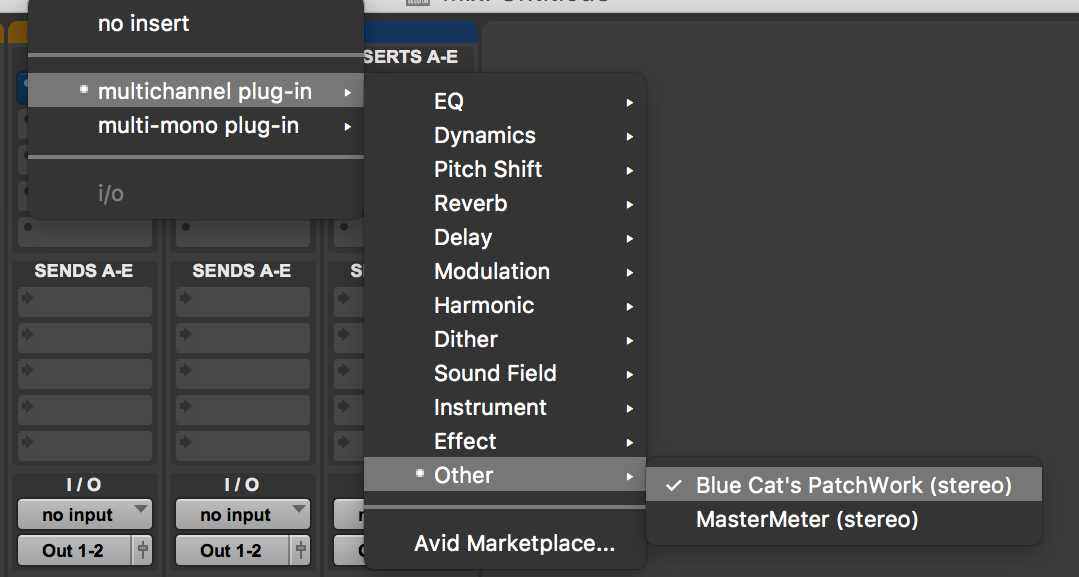 Once PatchWork is loaded as a plugin, you can either;
A) Click on any of available slots under either 'parallel chains' or 'post' and load Serato Sample as a VST/AU plugin.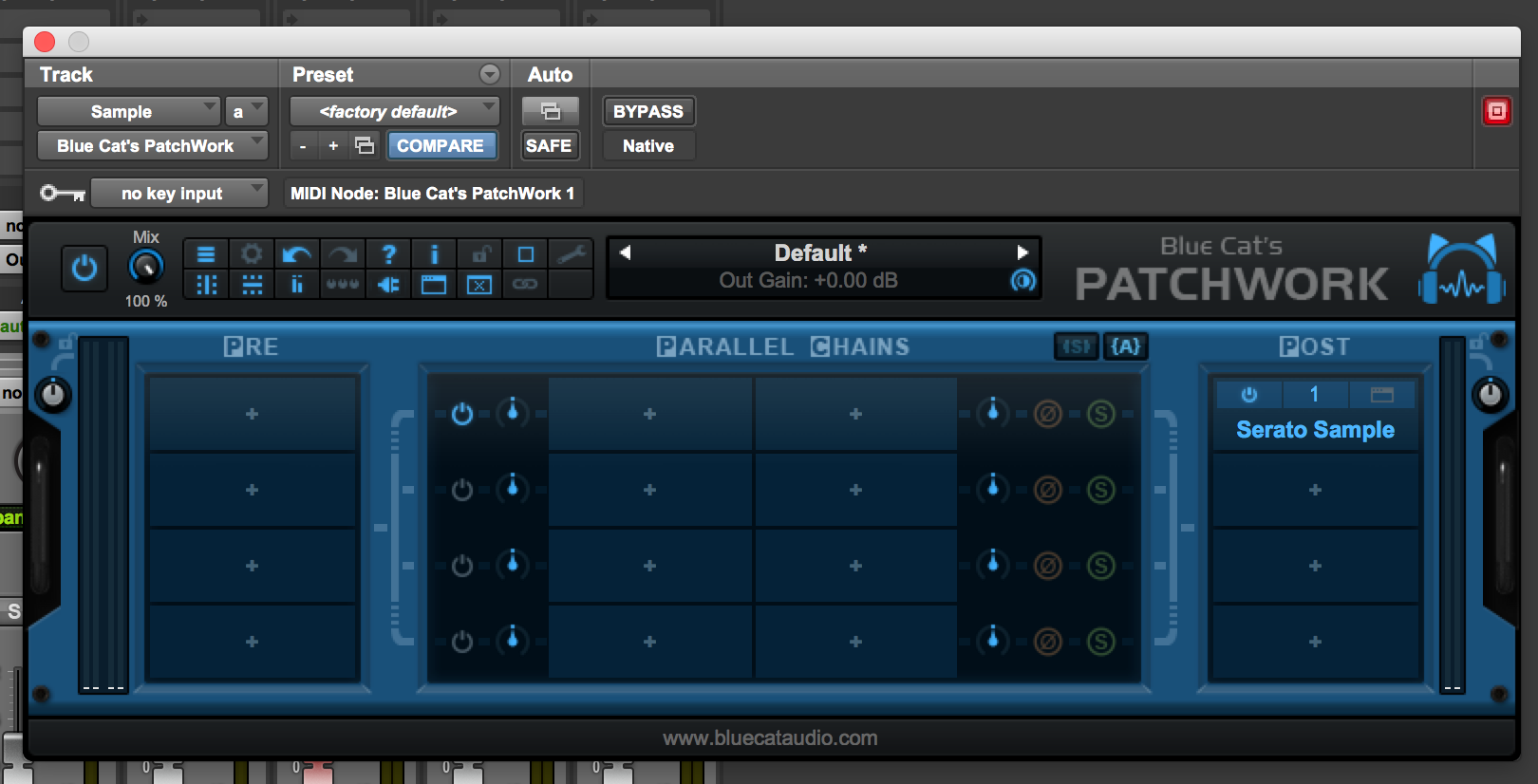 b) Cycle through the presets until you get to 'wrapper' mode (which only has 1 available slot)
and load Serato Sample as a VST/AU plugin.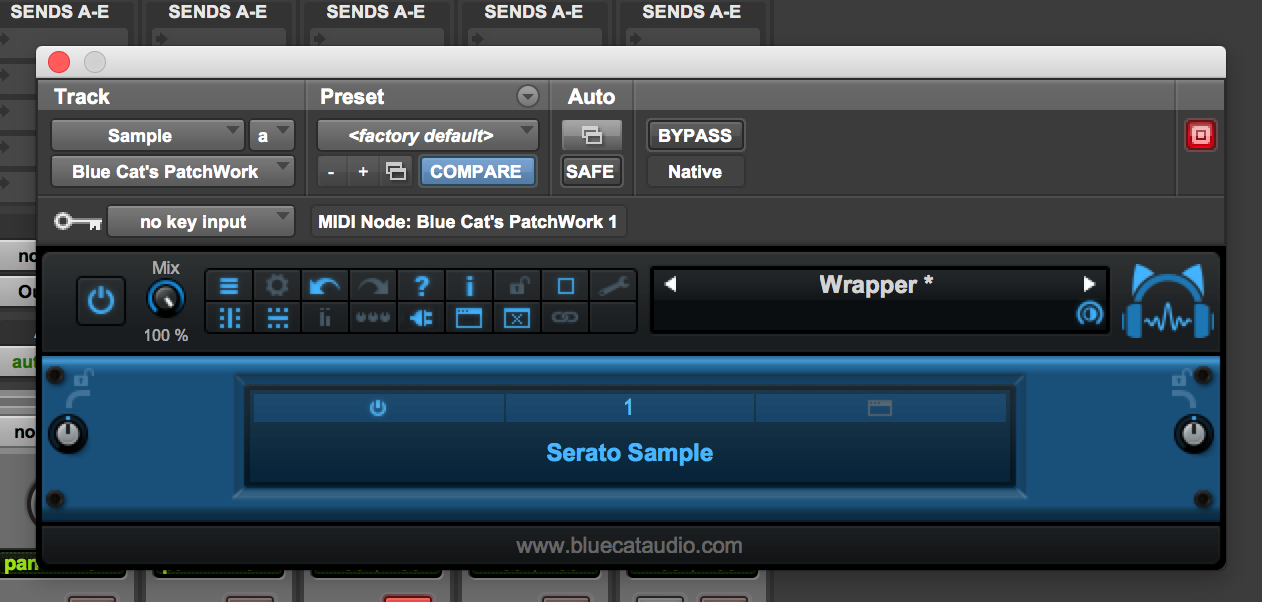 Easy as that, you can now use Serato Sample in a DAW that does not support either VST or AU plugins.